Kootenay Lake Local Conservation Fund: Knotweed Cost-Sharing Program
Thanks to the Kootenay Lake Local Conservation Fund and the Regional District of Central Kootenay, residents of Area A, D and E can access a cost-sharing program to control knotweed on their property.
Costs of knotweed treatment are shared, with landowners only contributing 50% percent of the costs.
---
The Project Goal is to support private landowners to protect native habitat, keep their property safe, and fulfill their legal responsibility by controlling knotweed on their land
---
.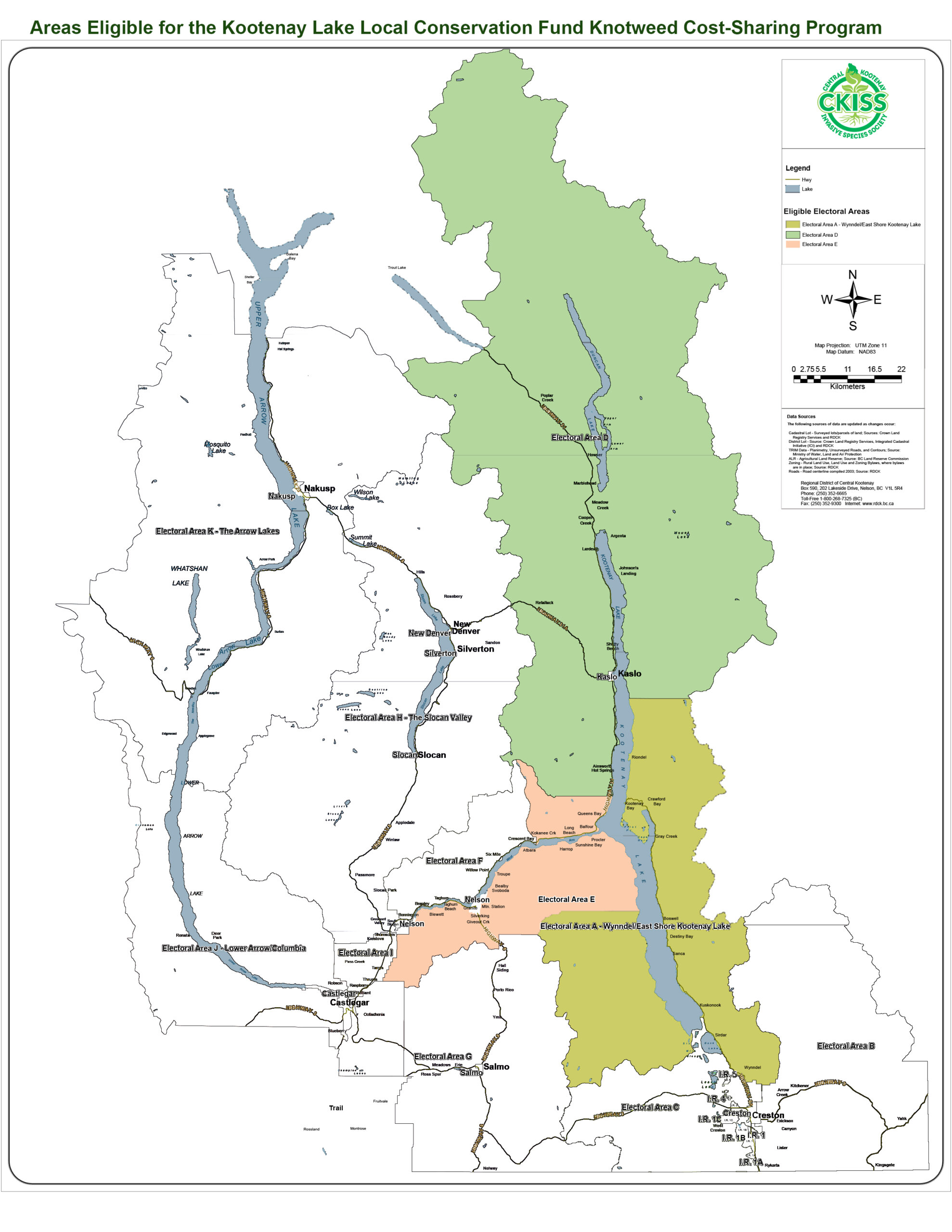 Download a Map of Eligible Areas
Things you should know before applying:
Please note that the KLLCF knotweed cost-sharing program only covers the costs of herbicide treatment and that not all sites are suitable for treatment. Eligibility for the cost-sharing program will be determined based on site assessments and funding capacity. Signing up for the program does not guarantee placement.
All landowners are legally responsible under the Weed Control Act to manage listed invasive species on their properties. Knotweeds are one of the highest priority invasive plants in BC, with significant environmental, economic and safety impacts. As the Kootenay Lake area has a significant amount of knotweed, especially on private land, this program is a welcome addition to the region.
For established knotweed sites, manual removal efforts (digging, cutting, mowing) are generally unsuccessful and usually result in increased spread – not recommended! According to current research, the recommended management option for knotweed is systemic herbicide control which is an effective, low site disturbance solution with a moderate cost.