Endangered Species Day is an opportunity for people of all ages to learn about the importance of protecting endangered species and everyday actions they can take to help protect them.
In BC, it is estimated that 25% of endangered species, 31% of threatened species, and 16% of species of special concern are negatively impacted by invasive alien species (Voller and McNay 2007). Without efforts to contain their spread, invasive plants will generally increase their distribution exponentially, making the task of eventual control financially insurmountable. With models of climate change predicting greater success and adaptation of invasive species, managing these species now will help better protect these vulnerable endangered plants and animals.
An example of this can be seen in the photo of knapweed encasing the eggs of the rare Western painted turtle. To learn more about this story click here.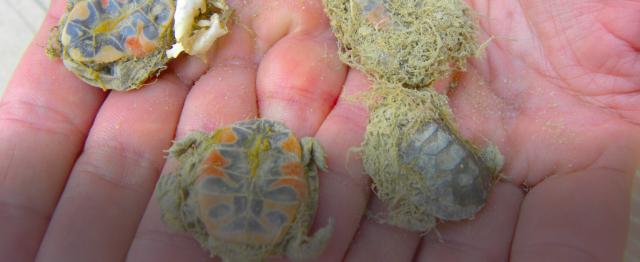 You can help protect endangered species from being negatively impacted through the following simple actions: