We have a mission to to protect ecosystems and communities by preventing and reducing the harmful impacts of invasive species. You can help us with this mission by participating in a Communities Pulling Together Event.
What is a Communities Pulling Together Event?
A Community Pulling Together event or CPT is when a group of volunteers mechanically remove an invasive plant infestation in their community.  Volunteers receive hands-on learning experiences on the impacts invasive plants can have on ecosystems and economies. In addition, they learn about plant ecology, proper removal and disposal techniques.  The events last from two to three hours with anywhere between 10-30 volunteers and the CKISS provides supplies (shovels,gloves, bags and weed disposal).
Groups love to roll up their sleeves and get involved in a project with tangible results. People can see that they can make a difference in only a few hours and have a sense of pride with their accomplishments.  These events are highly regarded and a fun way to develop environmental ambassadors.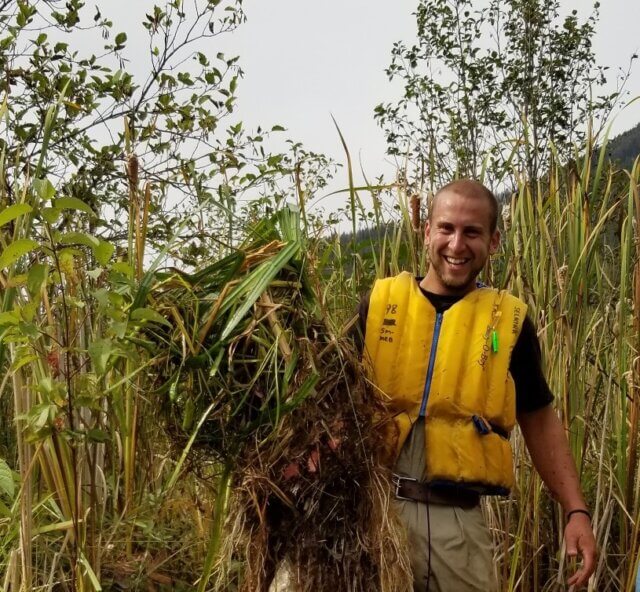 CPT Event can be a fundraising opportunity.
Some volunteer groups that successfully complete a weed pull event have the opportunity to receive an honorarium. In order to qualify,  the groups need to have a minimum of ten volunteers who can commit to two hours of weed pulling. Please note that honorariums are limited and is based on the funding capacity of CKISS.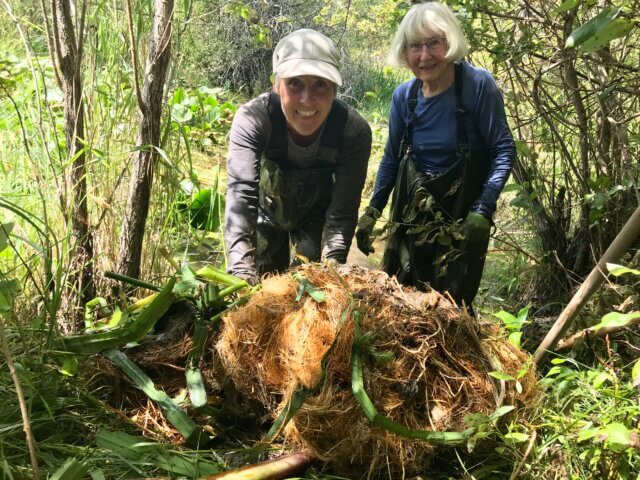 Why are Invasive species a problem in your community?
Invasive species affect the economic and environmental potential and health of our communities. Tourism, recreation, agriculture, energy infrastructure and property values are all vulnerable to the impacts of invasive species. Invasive species also have a significant impact on ecosystem health, and the International Union for the Conservation of Nature (IUCN) considers them one of the greatest threats to biodiversity globally.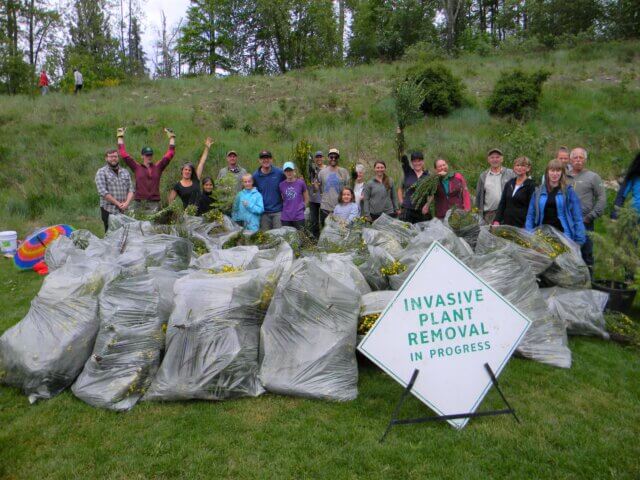 If you would like to organize a Communities Pulling Together event in your community please reach out to CKISS. You can find our contact information by clicking here. We'd love to help you take action on invasive plants!