Regional Strategic Plans
Effectively managing invasive species is a critical element of maintaining ecosystem, community and economic health in the Central Kootenay. Since invasive species know no boundaries, a cooperative and collaborative approach is essential to ensure that invasive plant management activities are not hindered by geographic, jurisdictional and political boundaries. Land managers adopting a cooperative approach can more efficiently utilize limited funds and personnel and can collaboratively achieve mutual objectives.
CKISS Strategic Plan
The CKISS has now published its Strategic Plan 2020-25  which has been updated to reflect current programs, goals, and strategies.
Invasive Plant Management Area (IPMA) Operational Frameworks
In 2011, CKISS began working with regional partners and land managers to develop an operational framework for six jointly identified Invasive Plant Management Areas (IPMAs): Nelson, Nakusp, Slocan Valley, Lower Arrow, Pend D'Oreille, Creston, and Kaslo North.
This framework provides direction to resource managers on invasive plant species of highest management priority for control, inventory, and monitoring. It was developed by an open, collaborative process through which land managers provided guidance and input. This framework reflects local priorities for invasive plant management within a five‐year time frame. The scope of this framework is terrestrial and riparian invasive plant species that have the potential to impact the ecological, economic or social well‐being of the region. It is updated annually at the Land Managers Meeting in April.
CKISS Education Framework
This framework is designed to provide the Education Program Coordinator and the CKISS staff and contractors with program outlines, delivery models and associated timelines. In addition, the framework will further define deliverables and targets by program area including:
Marketing and Communications
Education and Outreach
Professional Workshops/Conferences
Annual Summary Reports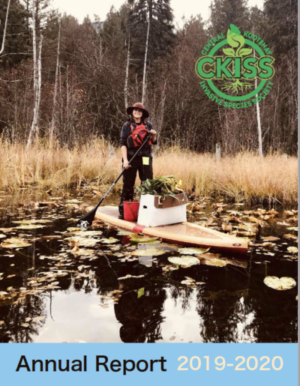 Privacy Policy