The Central Kootenay region has numerous pristine lakes and rivers to enjoy. They have created endless recreation possibilities for people of all ages. The most common way that invasive species are spread and introduced from one body to another is through human transportation. Aquatic invasive species can act as hitchhikers and can latch themselves onto boats and gear.
Impacts of Zebra & Quagga Mussels
Drastically alter food webs, affect spawning areas and decrease biodiversity.
Increases cost associated with maintaining infrastructure related to power generation, sewage and water facilities.
Damage shoreline property and equipment.
Affect recreation possibilities by cutting swimmers with their sharp shells
Does your boat need DECONTAMINATION or Clean, Drain, Dry?
Currently there are no reported lakes in BC contaminated with Zebra or Quagga mussels, however if you have been to any infested provinces or states in the last 30 days you will need to have your boat decontaminated before re-entering British Columbia waters.
If you have visited a red-shaded province or state in the past 30 days, 
DO NOT

 attempt to clean the watercraft yourself. 

Your watercraft requires decontamination. 
Call 1-877-952-7277 (RAPP line).  
IT IS ILLEGAL TO TRANSPORT INVASIVE SPECIES in BC!
To learn which provinces and states are contaminated with zebra or quagga mussels visit the USGS website. Maps of Zebra and Quagga mussels sighting are updated daily.
What can YOU do to Help?
CLEAN your boat and equipment. After an enjoyable day on the water spend the time inspecting your boat and all your gear for any signs of plant or animal materials.  Invasive hitchhikers can be anywhere so look in all the nooks and crannies. It is not just motorized boats that can transport invasive species: canoes, kayaks, paddle boards, floaters, oars , lifejackets, fishing gear just to name a few, need to be cleaned as well. Rule of thumb: if it touches water it needs to be cleaned.
DRAIN onto dry land any item that can hold water (e.g. bilge, ballast, wells, buckets).  Leave the drain plug out to ensure the bilge can dry.
DRY all items completely before launching the watercraft into another body of water.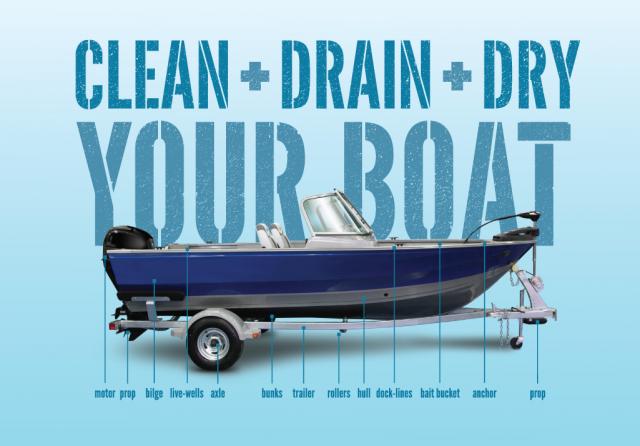 Download the NEW Clean Drain Dry app. It's FREE!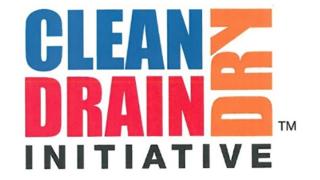 Boatwash Locations
If your watercraft has only been to a green coloured state or province there are several commercial car wash stations located in the region that make it easy to take your boat to for a deep clean. Download Commercial Boat Wash Locations If a commercial carwash is not available then a little elbow grease, hot water and scrub brush will do the trick. Invasive hitchhikers can be anywhere so look in all the nooks and crannies.