The Canadian Network for Environmental Education and Communication (EECOM) is hosting a "Environmental Educators Conference"  at St. Eugene Mission Resort on Ktunaxa Nation land in BC's Kootenay Rockies from October 18-21, 2018.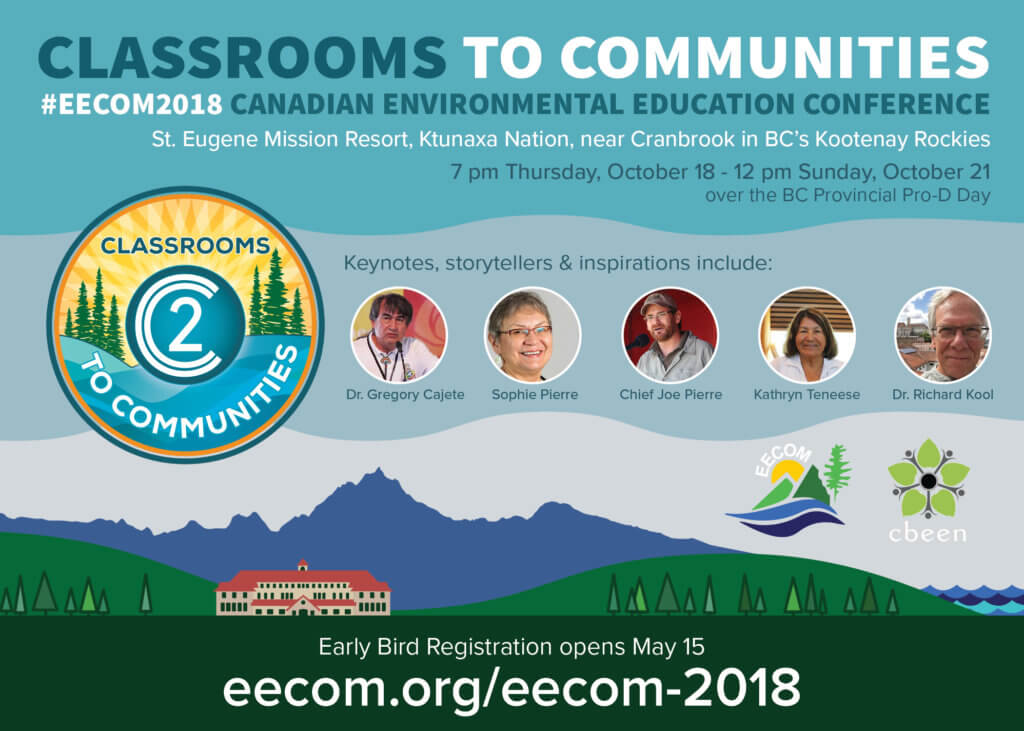 Sessions and Workshops
CKISS is partnering with the Invasive Species Council of BC (ISCBC), the Columbia Shuswap Invasive Species Society (CSISS), and the East Kootenay Invasive Species Council (EKISC) in order to offer conference participants the following workshop, "Invasive Species Education: Hands-on Learning Opportunities for Engagement and Action"  on Friday October 19th from 2:20pm- 3:00 pm in the Columbia Lake Room. This workshop focuses on key subject areas and learning outcomes that explore ecosystems, biodiversity, and the impacts of invasive species on communities and cultures. After a brief overview of invasive species, participants will gain hands-on experience with activities to bring back to their classrooms. To see the full list of workshops that will be offered click here.