April is Earth Month! We have put together an awesome list of plant activities that will help you get you kids outside and in touch with nature.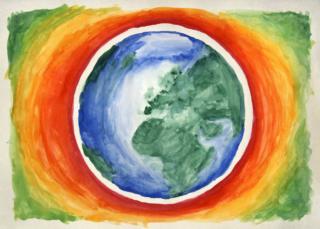 Make a Nature Bracelet
This simple outdoor activity is a perfect way to encourage your pre-schooler to go for a nature stroll.  All you need is tape, nature and walking shoes. Click here for the directions.
Go on a Weedy Scavenger Hunt
During this scavenger hunt, help your child explore the outdoors for things specifically related to invasive plants. Click here for a printable weedy scavenger checklist and a ton of handy tips to help you discuss invasive plants with your child.
Make Pressed Plant Mats
Collect leaves, stems and flowers during a nature walk and turn them into colourful place mats. Click here to learn how. 
Build a Bottle Terrarium
Build a mini ecosystem to study using a recycled 2-litre pop bottle. Step by step instructions can be found here. 
Create A Fairy Garden
Find a little nook or cranny in your backyard and build a fairy garden using natural materials from your garden/nature or recycled items from your home (look in your kitchen and playroom). Learn how to make a fairy garden.  
Eggshell Seed Starter
Let kids plant seeds and watch them grow with these cute wee planters. Eggshell seed starter instructions.
Grow a Popcorn Plant
Popcorn is a yummy treat but did you know the unpopped kernels can sprout! How to grow a popcorn plant. 
Grow a Garden in the Shape of Your Name
Create a flower garden that will bloom in the shape of your child's name. Instructions on how to grow a name garden.
Run a Family Weed Pull
Grab your gloves, hand tools and clear bags and head into the yard to hand pull or dig out those annoying invasive plants. Spring can be the perfect time to remove invasive plants like Scotch broom from your property. Be sure to click here to learn how to properly dispose of the garden waste.