On a misty October morning students from Selkirk College's Recreation Fish and Wildlife Program joined CKISS to remove invasive yellow flag iris from Erie Lake, a small waterbody outside of Salmo BC.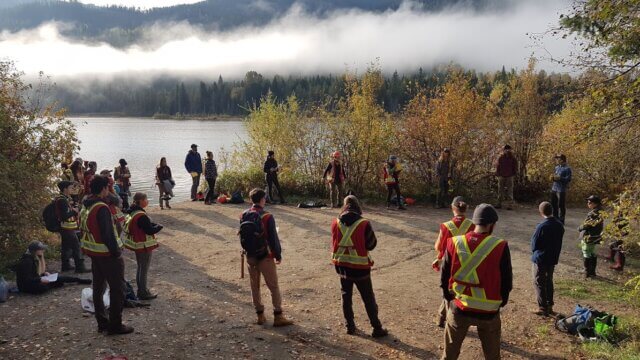 Yellow Flag Iris is a "wet-footed" invasive plant that grows in ponds, ditches, wetlands and other riparian habitats. From May to July Yellow Flag Iris is easily recognizable, with a pale yellow flower that resembles a garden iris. The invasive plant was introduced through the horticulture industry when gardeners planted it into their water gardens. It has now "jumped the garden fence" and ended up in natural areas causing environmental harm.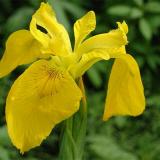 CKISS has listed Yellow Flag Iris as a priority species because it is capable of invading new areas quickly, spreading by seeds and rhizome fragments.  Once established it outcompetes native plant species and ultimately disrupt an area's ecosystem. These disturbances result in reduced habitat suitability and support for wildlife – especially for breeding, staging, and migrating waterfowl. In addition, the plant can sicken livestock if ingested and can cause skin irritation in humans
Small infestations of yellow flag iris can be controlled through hand digging, but caution must be exercised to ensure fragmentation does not occur. Fragmented rhizomes can produce new plants. With waders on and shovels in hand  student volunteers were eager to jump into their canoes and tackle the invasive iris that has found it's way into Erie Lake's riparian zone. The invasive plant debris was then bagged and brought to a local landfill for proper disposal. Hand digging and dead heading will be required over several years to ensure efficacy.
Healthy wetlands like Erie lake are important because they…..
Clean and store our freshwater supply.
Help with flood control.
Act as a carbon sink – remove and store greenhouse gases.
Support a wide range of wildlife
Offer countless recreation possibilities.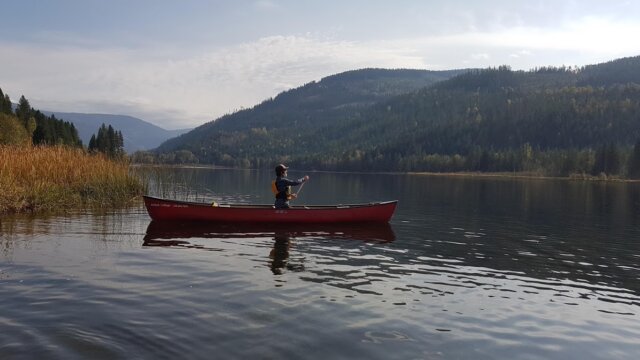 This project was made possible by funding from Environment Canada's Eco Action Community Funding Program and Columbia Basin Trust.