Do you love learning to identify plants, fish or insects? It doesn't matter if you have years of experience identifying plants and animals or are a newbie, you can help us track the spread of invasive species in our region.  We hope you will join us on iNaturalist!
iNaturalist is a crowdsourced citizen science platform where people can record and share their observations of living things. Anyone can make an account, and you can access iNaturalist using either the app or a desktop web browser.
You can upload a photo of any living thing that you find. iNaturalist can help you to identify the species, and other users can provide input as well.
CKISS has created a two types of resources on iNaturalist related to invasive species in our region: Guides and Projects.
What is an iNaturalist Guide?
An iNaturalist Guide is a collection of species or taxa, including photos and information about each species. CKISS has created two Guides: Guide to Invasive Plants of the Central Kootenays and Invasive Fauna of the Central Kootenay.
These guides are a great resource for anyone looking to learn more about invasive species in our region, and how they are categorized and managed. Plants can be filtered by bloom colour or management priority. Fauna can be filtered by management priority.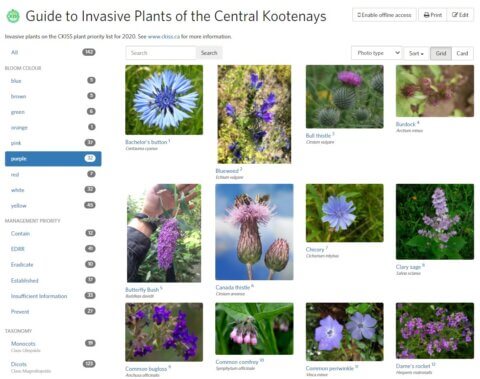 What is an iNaturalist Project?
An iNaturalist Project is a collection of observations uploaded by users. To be included in a project, observations must meet the project criteria. For CKISS projects, this means invasive species in our region. CKISS has created two projects: CKISS Priority Invasive Plants 2020, and CKISS Faunal Invasive Species.
You don't need to do anything special for your observations to be included in our projects. Just upload photos of invasive species in our region, and they will be added to our projects automatically!
However, we would love for you to join our projects so that you can stay up-to-date on the projects!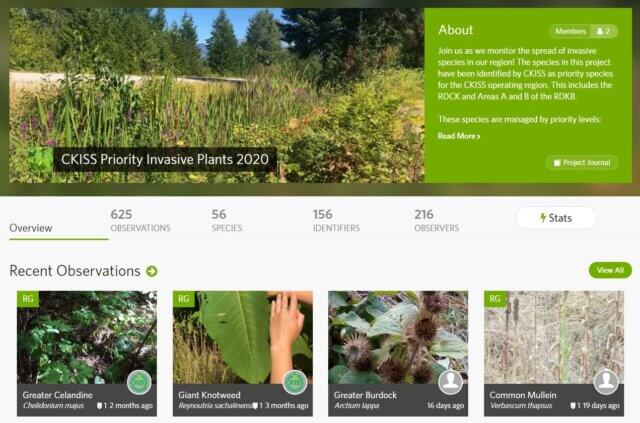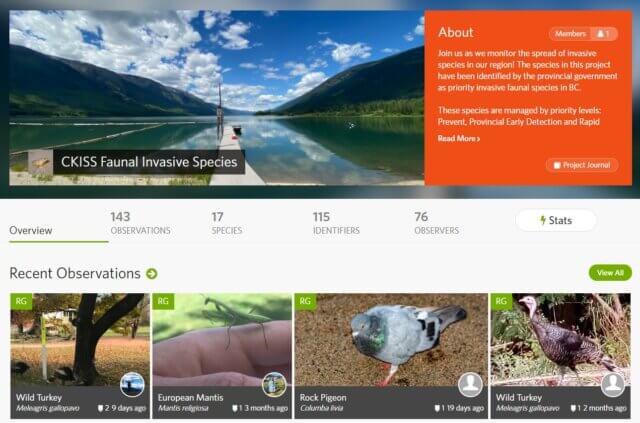 How can using iNaturalist benefit you?
Looking to brush up on your plant ID? iNaturalist is a great tool for identifying species, just upload a photo and iNaturalist will suggest an ID. Beyond this, other users can view your observations and either verify your identification or make another suggestion.
Experts from across Canada are also using iNaturalist and can be great resources for identifying mystery plants, birds or whatever you have found!
Explore iNaturalist to gain an appreciation for biodiversity in Canada, learn more about where certain species are found and see some amazing photos.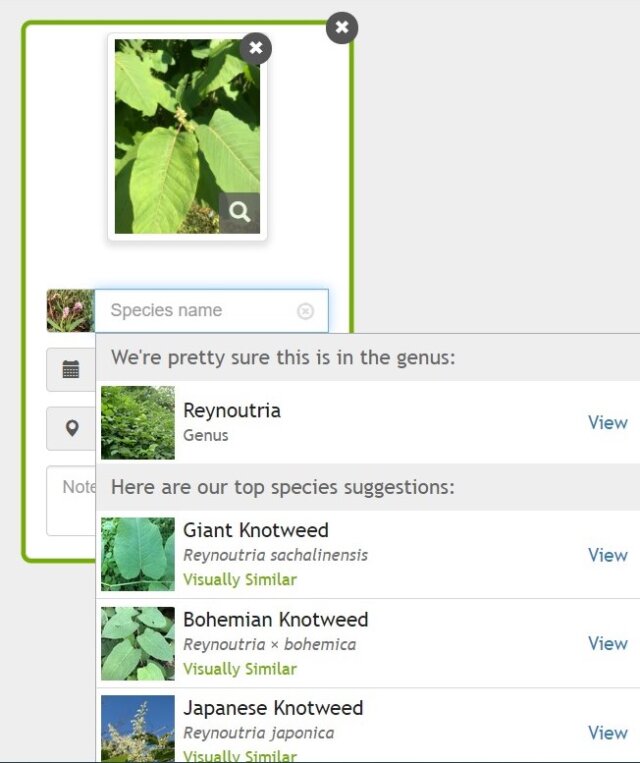 How can using iNaturalist benefit CKISS?
CKISS will be keeping a close eye on our iNaturalist projects and can use this information to gain a more in-depth understanding of the spread of invasive species in our region. If high-priority species are observed in our region, CKISS has the opportunity to follow-up on these sightings and take action as needed.

Your observations help us to further reduce the impacts of invasive species on our region!
We are so excited to start using this tool and hope that you will join us!