Is your garden an EcoGarden? If your garden highlights non-invasive plants and native plants then the answer is yes!

EcoGarden plants are native and non-invasive cultivated plants. Because they are EcoGarden plants, they meet the needs of our future ecosystems. Especially,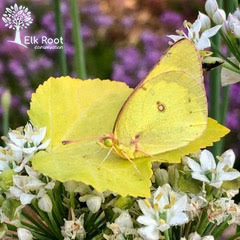 the needs of declining wildlife. Since EcoGarden plants are chosen by local experts, we know they thrive in the Central Kootenay region. EcoGarden plants are also ClimateSmart, WaterSmart, FireSmart, non-invasive, and attract birds and pollinators. In order to learn more, check out the EcoGarden plant lists.
CKISS EcoGarden Giveaway
Let's celebrate the beautiful gardens that are supporting our native wildlife. Let's also celebrate the gardeners that are helping our region adapt to climate change. In order to celebrate, CKISS is giving away native plant gift certificates to Kinseed Ecologies. Kinseed Ecologies is a true local supplier of native plant seed and stock.
How to Enter
Enter the draw by submitting a photo of your garden. You will get a chance to win a 25$ native plant gift certificate from Kinseed Ecologies.  See Terms and Conditions of contest.

The Prize
25$ gift certificate to Kinseed Ecologies for 8 lucky winners!