---
We will be offering a new interactive youth education program in 2022! The program will demonstrate the role of science and engineering in solving pressing environmental issues, by using STEM (Science, Technology, Engineering, and Math) skills in a variety of outdoor activities.
CKISS seeks to inspire female and indigenous youth, aged 10-14, to learn about invasive species, incorporate science into their everyday lives and to pursue science careers. The program will educate students on the science of invasion biology, engage students in an applicable engineering challenge, and teach data collection methodologies using digital technology in an outdoor setting. Youth will be given the tools to participate in Community Science and experience the work of professionals in the invasive species world!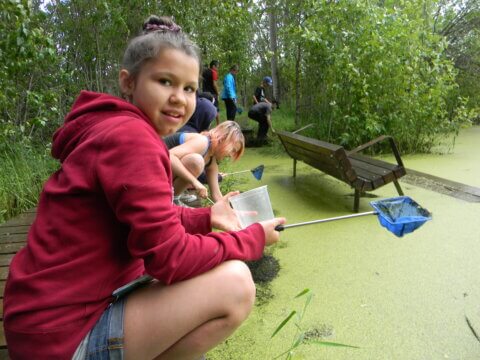 If you have a youth group or class between the ages of 10-14 who would be interested in participating in the program, please reach out the CKISS Education Program Coordinator, Laurie Frankcom at lfrankcom@ckiss.ca, 1-844-352-1160 ext. 208.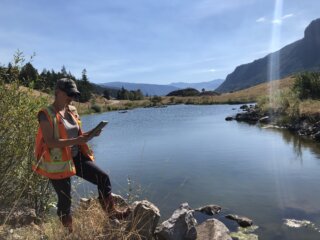 Please note space is limited and preference will be given to female and indigenous youth. Females and indigenous are currently underrepresented in STEM careers and programs like this are hoping to change that!
This program is made possible with the support of Natural Sciences and Engineering Research Council of Canada (NSERC) PromoScience Program, Columbia Basin Trust and the Province of B.C.