Invasive Species Technicians
Alicia Guay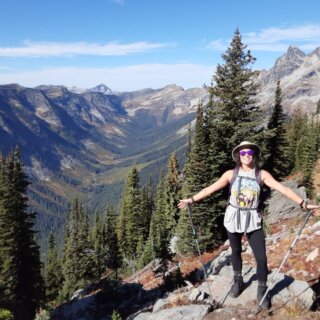 Alicia is originally from the beautiful region of Saguenay Lac St-Jean in Quebec. She is studying Integrated Environmental Planning at Selkirk College. This summer, Alicia is thrilled to work as a field technician at CKISS to learn about invasive species and conduct projects that will benefit the community and the environment. An avid traveler, she performed a variety of farming and agricultural work in Australia and New Zealand.  She is an active outdoor enthusiast who enjoys connecting with people through nature.
Nina Sylvester
Having grown up in the Kootenays, Nina is a committed, outdoor enthusiast with excitement for projects based in sustainability, reciprocal relationship with the environment, and collaborative partnerships. She has experience in wildlife research, freshwater health, and a variety of field-based projects. She is very excited to spend the summer working with CKISS in effort to manage invasive species and looking forward to learning lots along the way.
Sydney Zimmer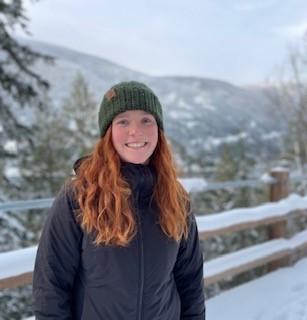 Sydney grew up in Nelson skiing, hiking and camping and is excited to be working back in Nelson for the summer and to be a part of CKISS.  She attended the Bachelor of Natural Resource Sciences program at Thompson Rivers University in Kamloops BC and graduated from the program this April. While at university she developed a large interest in invasive species management because of the negative impacts on our natural ecosystems and is looking forward to working for CKISS to help be a part of invasive species management in the Kootenays. She would eventually like to pursue a career in ecosystem restoration and reclamation or environmental monitoring.
Terri McRitchie
Terri has spent most of her life in the Kootenay-Boundary region of BC.  She moved to Castlegar in 2017 for school, and acquired the Integrated Environmental Planning Technical Diploma at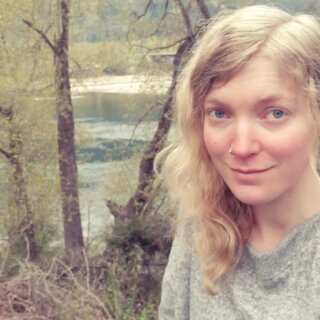 Selkirk College.  She then completed a bachelor's degree in Ecological Restoration from the British Columbia Institute of Technology.  She has a background working in the areas of aquatic and terrestrial invasive species management, forestry, conservation, planning and project development, and restoration.  As a Biologist-in-Training, she is interested in gaining more knowledge and experience in the field of terrestrial ecology, conservation, and restoration, especially of forested ecosystems, alpine environments, wetlands and riparian areas, and grasslands.  She is excited to join the CKISS team and develop her skills in species identification, while taking action to support healthy ecosystems.  In her spare time, Terri enjoys exploring the forest, hiking, swimming, gardening, reading, snowboarding, dirt-biking, and shooting guns.
Education Program Assistant
Celeste McEwan
Celeste is a nature enthusiast from Saskatoon, SK who grew up hiking in the backcountry with her family.  She is a recent graduate of Selkirk College's Recreation, Fish and Wildlife program and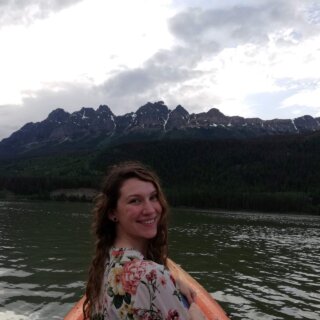 has fallen love with the natural beauty of the West Kootenays during her studies. She will be spending her first summer in Nelson after several years of living in the Canadian Rockies and can't wait to explore the area! Celeste is looking forward to connecting with the community and sharing information on invasive species as well as improving her plant ID. During her spare time, Celeste enjoys hiking, kayaking, painting, and gardening.