As the field season begins to wind down, the CKISS crew is able to reflect on the many projects and activities they were able to work on. The activities spanned from inventories, public sighting verifications, mechanical treatments, landowner outreach, and more. Some of the highlights of this summer include…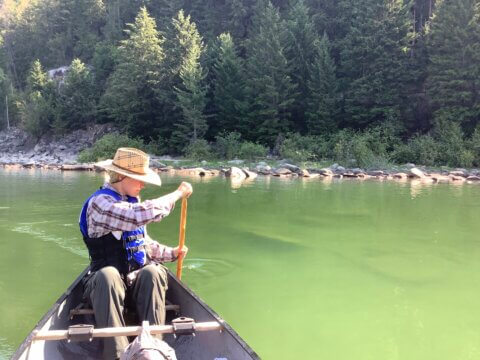 Being able to spend plenty of time out on the water of Kootenay Lake working on the multi-partnered, ongoing Kootenay Riparian Project. Last year, the project focused on surveying the two invasive plant species, yellow flag iris (Iris pseudacorus) and purple loosestrife (Lythrum salicaria). This year, the crew was able to spend time controlling these riparian species by digging them up and removing them. This was done by canoe, foot, and by motorboat. The CKISS field crew was joined by the Nature Trust of BC field crew, Morrow Bioscience, Mountain Water Research, and Fortis BC.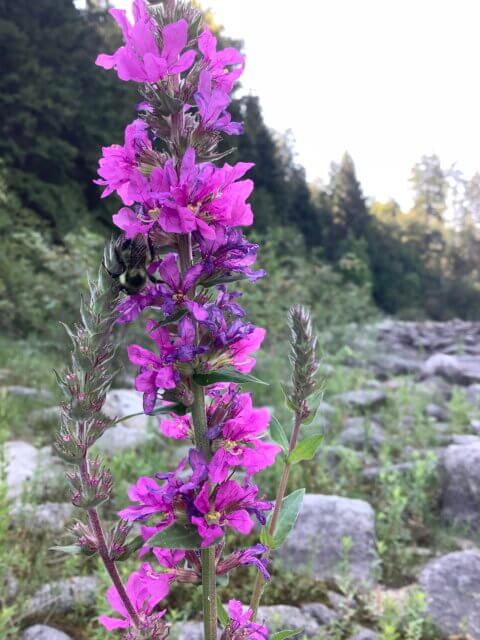 These two riparian species are known to have a great impact on aquatic environments by outcompeting native plants and potentially changing water flow with their dense root systems. The control of these species helps to protect the complex ecosystem of the lake. Check out the invasive species profiles on our website for help identifying these plants. If you see either of these plants, please contact us by email info@ckiss.ca or by phone 1-(844)-352-1160.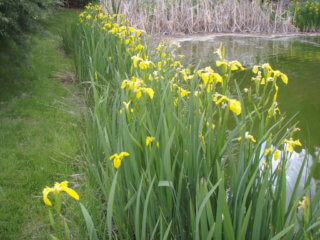 Kootenay Riparian Invasive Plant Control was managed and delivered with financial support from the Fish and Wildlife Compensation Program. www.fwcp.ca.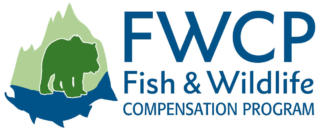 Additional support was provided from Columbia Basin Trust.