Learn to weave with invasive Scotch broom! We are hosting a FREE Community Broom Bash & Weaving Workshop event in Kootenay Bay. We will be targeting a patch of Scotch broom at the Pilot Bay parking area to prevent it from making it's way into the park and beyond.
Details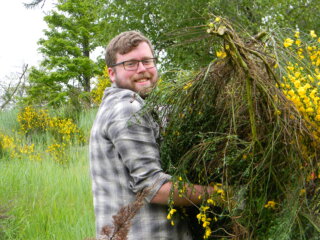 Date: Wednesday May 31, 2023
Time: 4:00 PM – 8:00 PM
Location: Pilot Bay Parking Lot & Ladybug Coffee – Kootenay Bay.*
*Note: Participants will receive more detailed instructions about the event once they have registered.
What you will be doing: Using hand tools you will help us CUT and properly dispose of invasive Scotch broom and then learn how to weave with the green waste.
Participants will receive complimentary snacks and the coffee bar will open for hot drinks and refreshments.
The event is FREE but Pre-registrations is required.  There are only 10 spots available!
Community Weed Pull
A Community Weed Pull event is when a group of volunteers uses hand tools to remove an invasive plant infestation in their community. Volunteers will receive hands-on learning experiences on the impacts invasive plants can have on ecosystems and economies. In addition, you will learn about the targeted plant's ecology, proper removal and disposal techniques.  These events are a fun way to develop environmental ambassadors.
We need your help cutting invasive Scotch broom in Kootenay Bay! Scotch broom outcompetes native plant species and ultimately disrupts an area's ecosystem complexity. These disturbances result in reduced habitat suitability and support for wildlife. In addition Scotch broom can put communities in harms way because it is a fire hazard.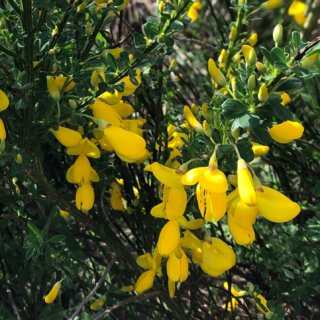 Weaving Workshop
Immediately following the Community Weed Pull we will move to the Ladybug Coffee to participate in the weaving workshop portion of the event. This short workshop will provide an introduction to basic and universal weaving techniques. Each participant will weave and take home their own creation. Suitable for beginner and new weavers, Join us to learn how to safely up-purpose local greenwaste.
Participants will receive a complimentary meal and the coffee bar will open to purchase hot drinks and refreshments.