Zebra and Quagga Mussels (ZQM) are aquatic invasive species that cause hundreds of millions of dollars in economic damage annually in North America. ZQM were introduced to the Great Lakes region in the 1980s by transcontinental shipping. Since then, ZQM have been found in over 24 American states as well as the Provinces of Ontario, Quebec, and Manitoba. Do your part and #CleanDrainDry your watercraft and stop at the watercraft inspections stations!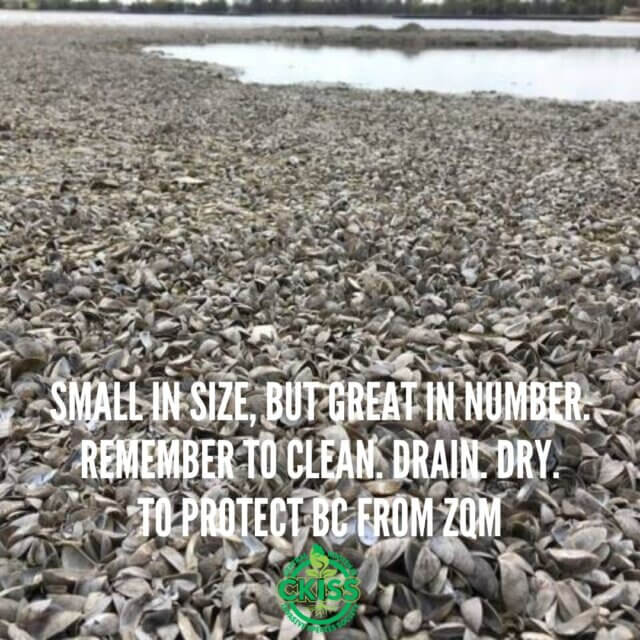 Attention boaters! It's Mandatory to stop at Inspection Stations
The inspection stations are in place to help #ProtectOurWaters from the threat of zebra and quagga mussels (ZQM). ZQM are introduced to water bodies through the overland transport of watercraft and equipment, which is why it essential that everybody stop at all inspection stations and practice #CleanDrainDry of all watercraft between water bodies in B.C.
B.C. watercraft inspection stations are open from April 1 and most stations are operational until late October. If you are transporting a watercraft in B.C. it is mandatory to stop and report to all inspection stations on your travels. If you fail to stop at a station you can be fined $345. It is up to all of us to help make sure that we #ProtectOurWaters.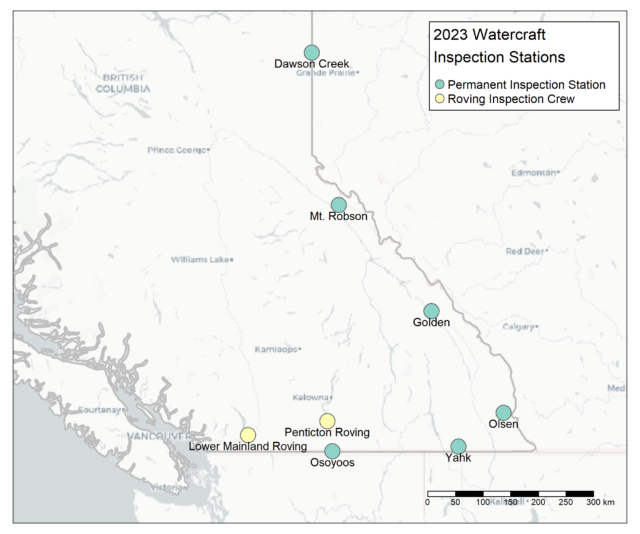 Lake Monitoring Program
The 2023 field season for our lake monitoring program has wrapped up for the season. The CKISS team started sampling efforts on June 5, 2023 and collected 267 samples from 10 waterbodies: Kootenay Lake, Arrow Lake (lower), Slocan Lake, Kootenay River (Nelson), Arrow Lake (upper), Columbia River, Slocan River, Whatshan Lake, Duncan Lake and Summit Lake.
This is an essential part of the provincial Invasive Mussel Defence Program, aimed at preventing the introduction of invasive zebra & quagga mussels (ZQM) to the waters of BC. Currently there have been no ZQM detected in BC and we hope it remains this way! The only way to ensure this success continues is for people to
#CleanDrainDry
their watercraft and equipment.
#ProtectOurWaters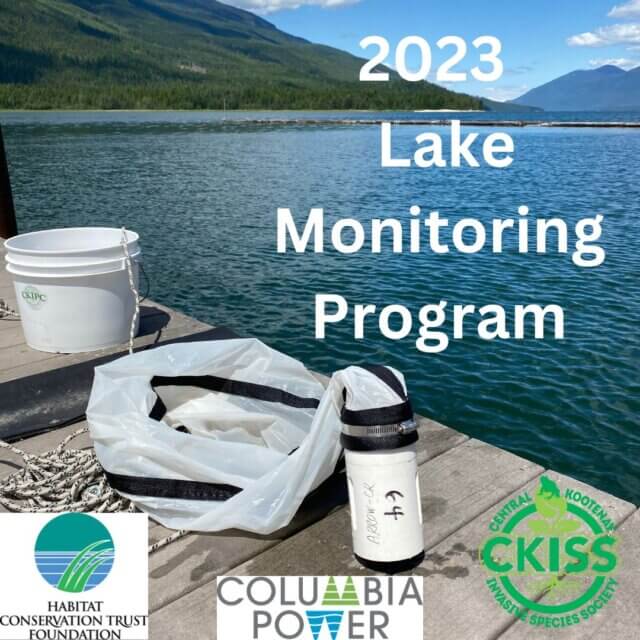 Funders
The Central Kootenay Invasive Species Society (CKISS) recognizes the Habitat Conservation Trust Foundation, and the Province of British Columbia for making significant financial contributions to support the Invasive Mussel Defense Program. These lake monitoring efforts support the Province's ongoing delivery of the Invasive Mussel Defence Program 
CKISS would also like to recognize the contributions of Columbia Power to this project.