Rossland Museum and Discovery Centre Eco Club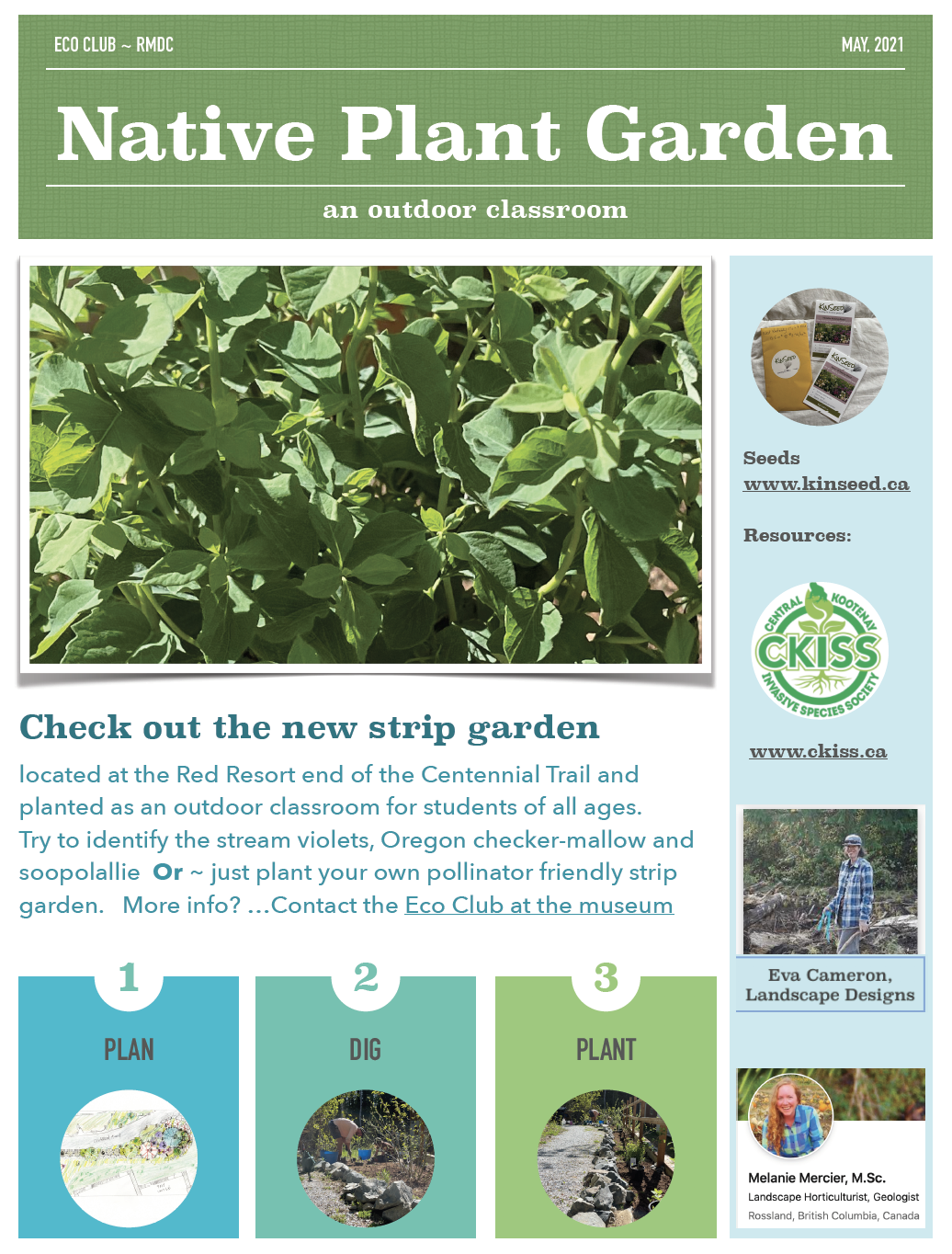 Admire the native garden created by the Rossland Museum and Discovery Centre Eco Club, when you walk the Centennial Trail in Rossland. The Eco Club hopes to inspire others to invest in the stewardship of our pathways that are enjoyed daily by residents all year long. Check out their Seed Collection Video and Native Plant Garden Video for a peek into the building of the native garden. Photo credits: Ivy Miller.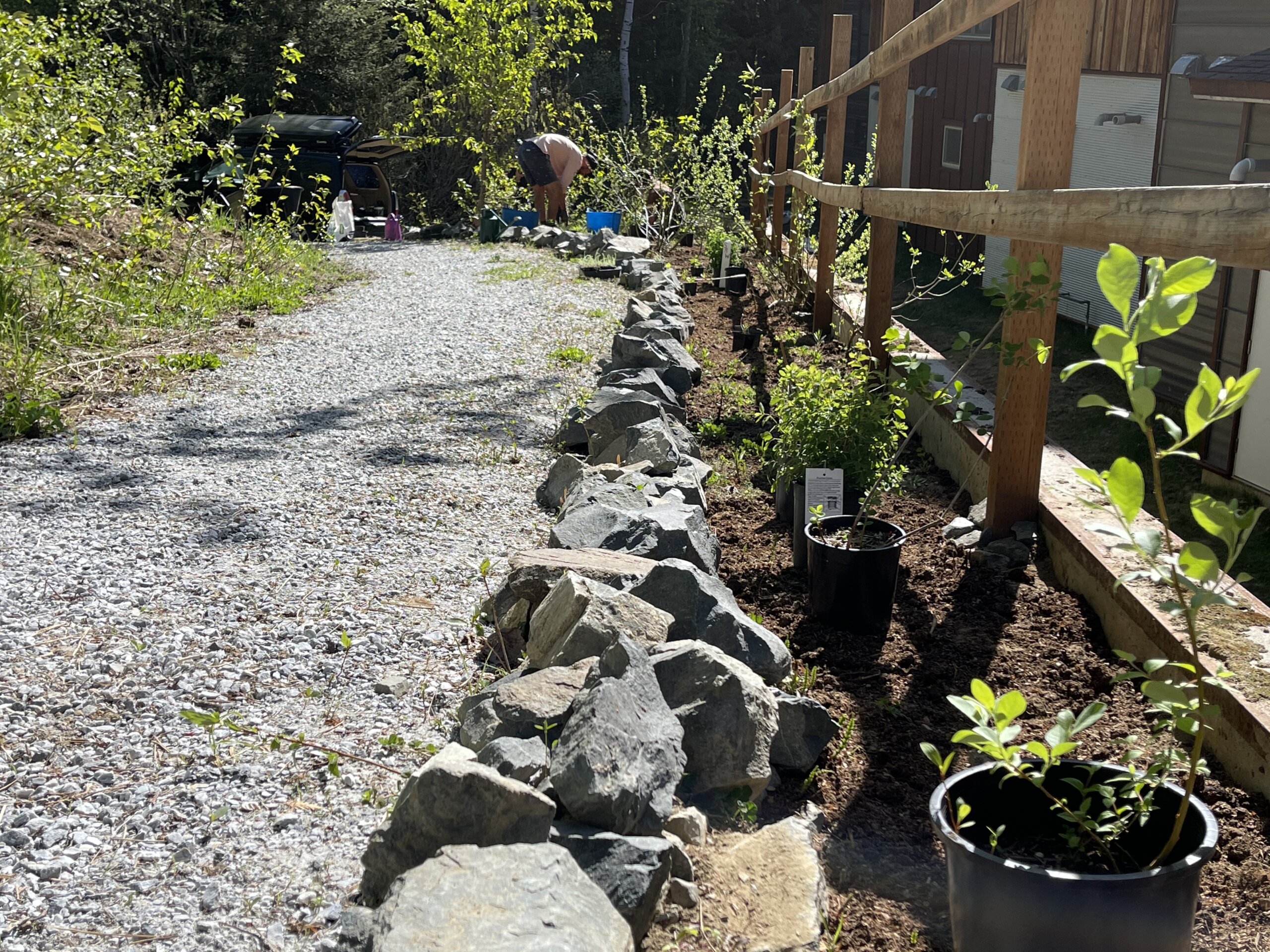 Regional District of Central Kootenay Xeriscape Demonstration Garden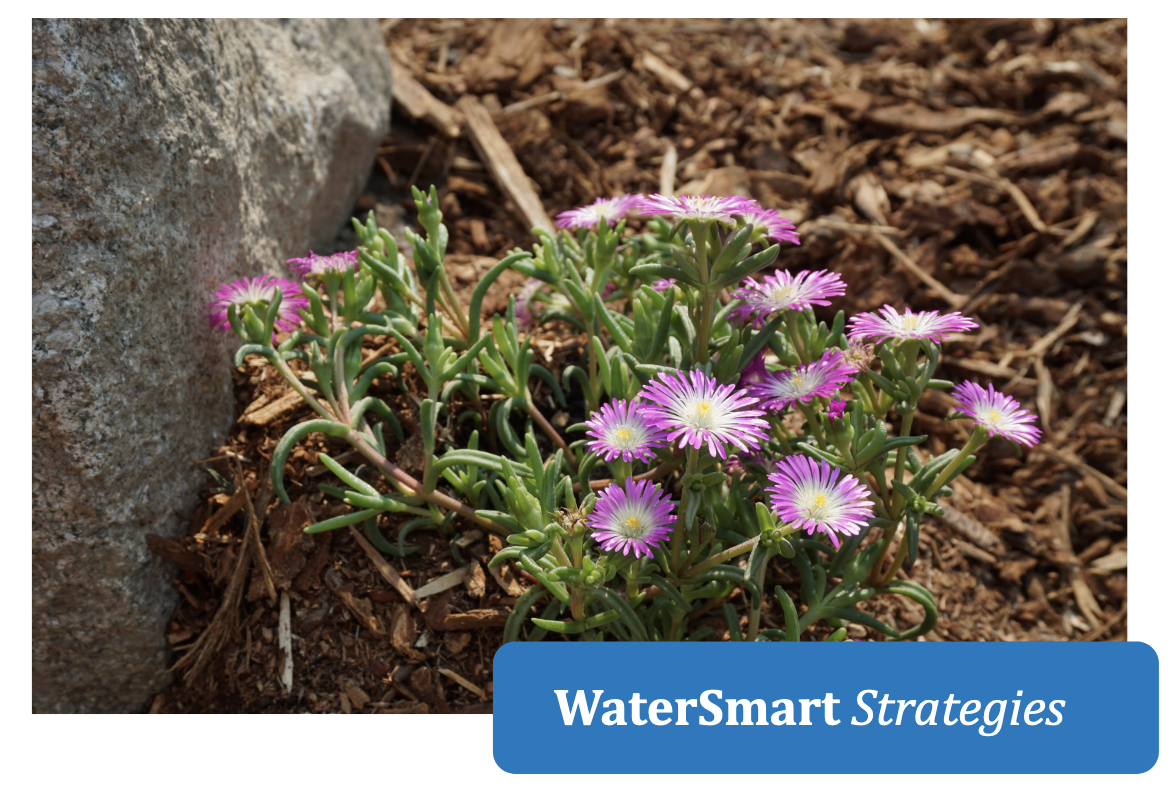 In operation since 2010, the RDCK Water Smart Ambassador Program provides free assessments of your outdoor watering needs through irrigation and xeriscaping assessments during the summer months. The program also developed a Xeriscape Demonstration Garden next to the parking for Crescent Valley Beach. The Water Smart Ambassador Program was originally developed by the Columbia Basin Trust (CBT) to address high seasonal outdoor water use and help achieve the basin wide reduction goal of 20% in the Columbia Basin.
The Water Smart Ambassador Program focuses on smarter landscape and garden choices with xeriscaping theory in mind. In short, xeriscaping is the use of native, drought tolerant plants. Xeriscaping theory involves seven principles that allow us to continue enjoying our outdoor spaces while using less water and lowering maintenance time and costs.
The seven principles include planning and design, soil preparation, practical turf areas, selection of appropriate plants, mulching, efficient irrigation and maintenance. Using this method allows us to create eco-friendly landscapes that reduce water consumption and promote climate resilience.
Kootenay Gallery Pollinator Meadow
The pollinator meadow creates habitat for bees and butterflies at the Kootenay Gallery of Art, History, and Science in Castlegar, BC.
Through the creation and enhancement of a suite of native plant garden spaces, the objectives of the project are to showcase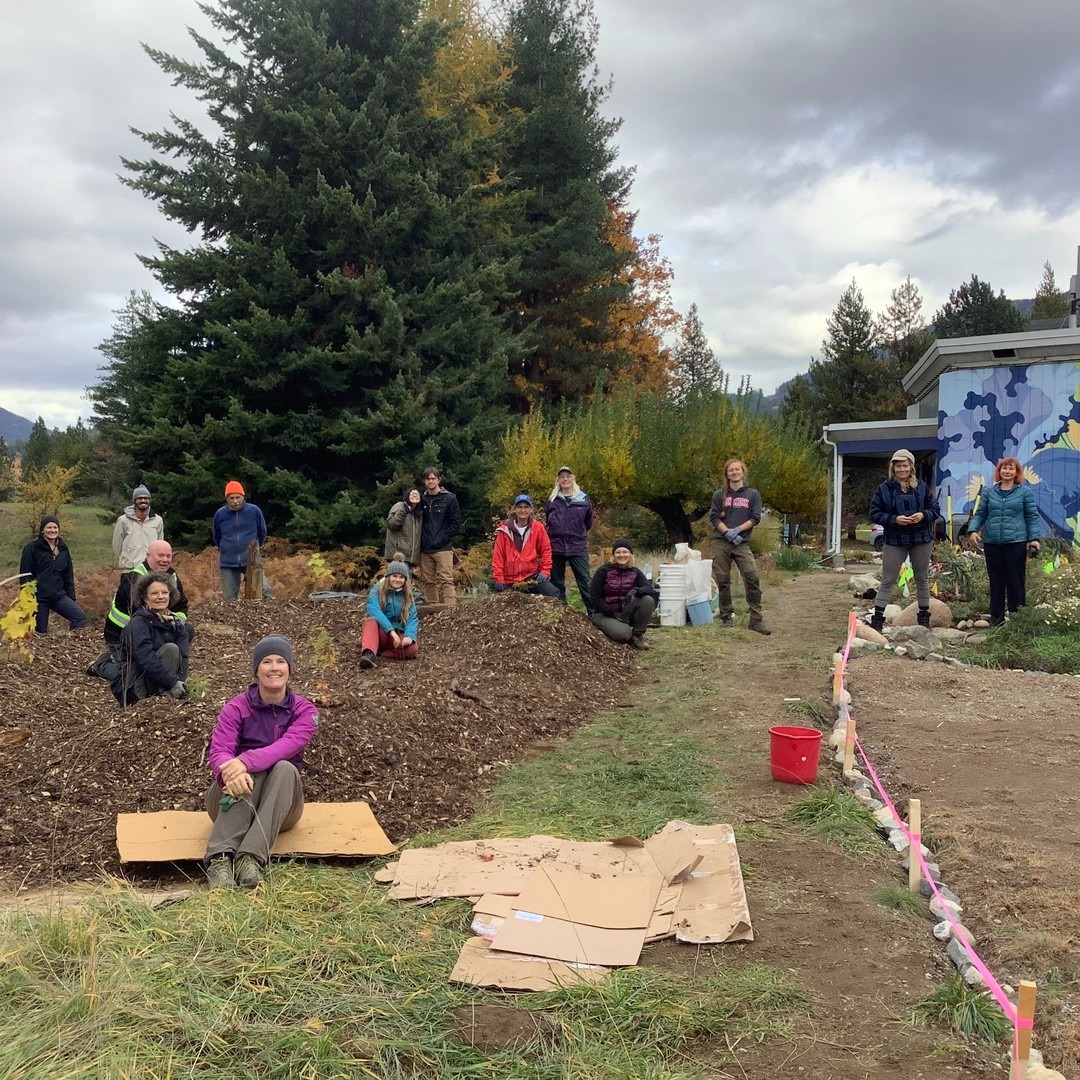 different plant communities that attract and support a wide range of native pollinators and to raise awareness and educate local residents about "meadow making" and native plant-pollinator conservation. Pollinators, including native bees and butterflies, are vital to ecosystem integrity and health and food security. Pollinators, and the native plants that support them, are also an important link in the ecological food chain because they are a valuable food source for other animals.
The garden includes 60 native plant species that support native bees and butterflies. The site is now an official David Suzuki Foundation 'Butterflyway Station, as well as a certified Monarch Waystation (Monarchwatch.com).
The project is supported by a Fish and Wildlife Compensation Program Community Engagement Grant, the Castlegar Community Foundation, the Columbia Power Corporation, Castlegar Communities in Bloom, the Kootenay Gallery, and guidance from KinSeed Ecologies and the Kootenay Native Plant Society.