Who was up for the challenge? A group of Girl Guides were when they participated in the "Alien Invader Challenge" program that we hosted on September 25th in Rossland. A fun morning that introduced the girls to the damage that invasive can have and what they can do to make a difference.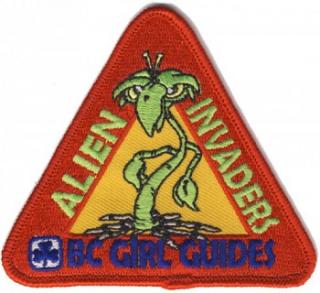 "We partnered with BC Girl Guides to create a comprehensive program to raise awareness and promote positive behaviour change related to invasive species," says Susan Staniforth, Education Manager of the Invasive Species Council of BC (ISCBC). "Guides are enthusiastic, engaged young people who spend time outside, and the Invasive Species Challenge – Alien Invaders Challenge will support them to be "eyes on the ground" for invasive species across BC." – read more about ISCBC
The group was introduced to invasive species, their impacts and actions they can take through active games, a scavenger hunt and nature hike. The program concluded with a visit the Jubilee Wetland Park that is currently under restoration where the girls helped the newly planted native plants and trees thrive by dead –heading and bagging a patch of invasive common tansy.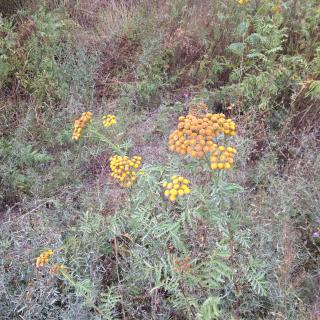 Click here for a useful document that gives the full break down of program requirements:
We are happy to help other leaders to help their groups – Brownies, Girl Guides, and Pathfinders conquer this challenge as well. Contact our Education Program Coordinator Laurie Frankcom for more details.
For more Educational resources click here.