The Good News…..
It's Here – the new Clean Drain Dry Mobile App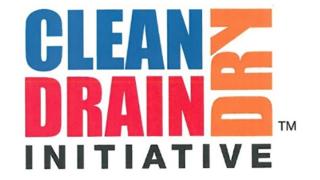 It just keeps getting easier to do your part in protecting our waters from destructive aquatic invasive species! The new Clean Drain Dry (CDD) Mobile App uses unique campaign marketing materials and graphics to transport users to a video experience that informs and empowers positive actions to prevent the introduction and spread of aquatic invasive species. You can learn more about this cool app by clicking here. 
You're just a mouse click away from making a positive difference! Download the new app now! It's available for both Apple or Android devices.
Spreading the Word About the Success of Collaboration
In April 2016, partners with the Canadian Columbia Basin Regional Aquatic Invasive Species Program presented at the 19th International Conference on Aquatic Invasive Species: Global Advances in Research and Management of AIS.
This conference series is widely considered the most comprehensive international forum on aquatic invasive species and continues to evolve to address new and emerging issues.
Sessions and presentations included:
the review of accumulated scientific knowledge;
presentation of the latest field research;
introduction of new technological developments for prevention, monitoring and control;
discussion of policy and legislation; and
mechanisms to raise awareness through education and outreach initiatives.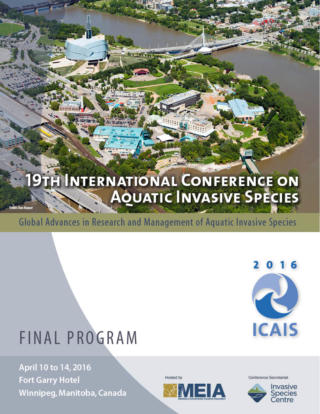 Welcome to Our Newest Steering Committee Members
The Columbia Basin Aquatic Invasive Species Team is excited to welcome new members to the steering committee: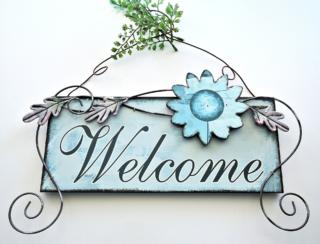 These new members will greatly increase collaborative opportunities that improve our efforts at preventing and managing harmful aquatic invasive species. To learn more about our new partners, and the rest of the Columbia Basin AIS Team, click here.
Protecting BC Waters from Invasive Zebra and Quagga Mussels
The Provincial Invasive Mussel Defence Program had eight watercraft inspection stations operating along B.C.'s borders this year in order to keep invasive mussels out of B.C.
The Stats….
24,500 boats were inspected this past year
32 trained officers inspecting and, as needed, decontaminating watercraft
48,500 people reached with the message of Clean, Drain, Dry
46 tickets and 36 warnings were issued to motorists for failing to stop at a watercraft inspection station
17 boats contaminated with invasive mussels were caught before they had a chance to enter BC's pristine water bodies!
See all of the numbers and more about aquatic invasive species by clicking here.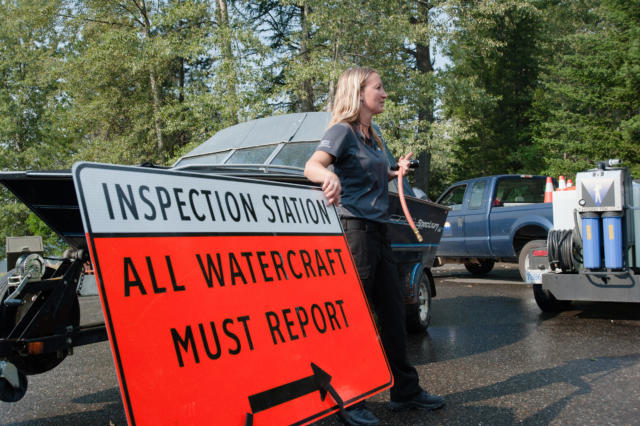 The Not So Good News……
Invasive Mussels Keep Getting Closer to BC!
In October, destructive invasive mussels were detected for the first time in Montana. Montana's wildlife agency confirmed that there is a positive hit for Zebra or Quagga Mussels in a reservoir located in the eastern part of the state. This is a little too close for comfort for us here in B.C.! We are just one of a handful of provinces and states that are still Zebra and Quagga Mussel free…and we want to keep it that way!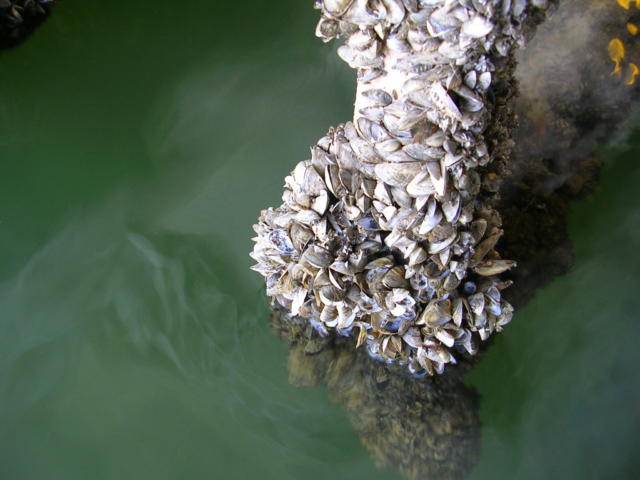 Read more here about the invasion how this threat is being addressed:
First Detection of a Devastating Fish Disease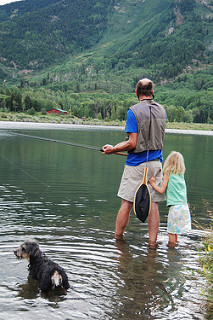 A non-native parasite that burrows into the head and spine of salmonids, such as salmon and trout, has been detected for the first time ever in Canada. Whirling disease is caused by this non-native parasite, making salmonids vulnerable to predators. The parasite can spread from one water body to another through contaminated bait and fishing gear.
BC residents are urged to take extra precautions following the discovery of the potentially fatal whirling disease. Remember to follow the Clean, Drain, Dry process on all watercraft and fishing gear before and after entering BC's lakes and rivers. Read the full story here .