We are excited to announce that we have BRAND NEW brochures that will be circulated throughout the Central and West Kootenays starting the end of April. These slick new brochures focus  on the behaviour changes that we can take in order to prevent the spread and introduction of invasive species. Do your part to protect the beautiful Kootenay landscape that we call home.
Aquatic Invasive Species Brochure: Protect Our Waters!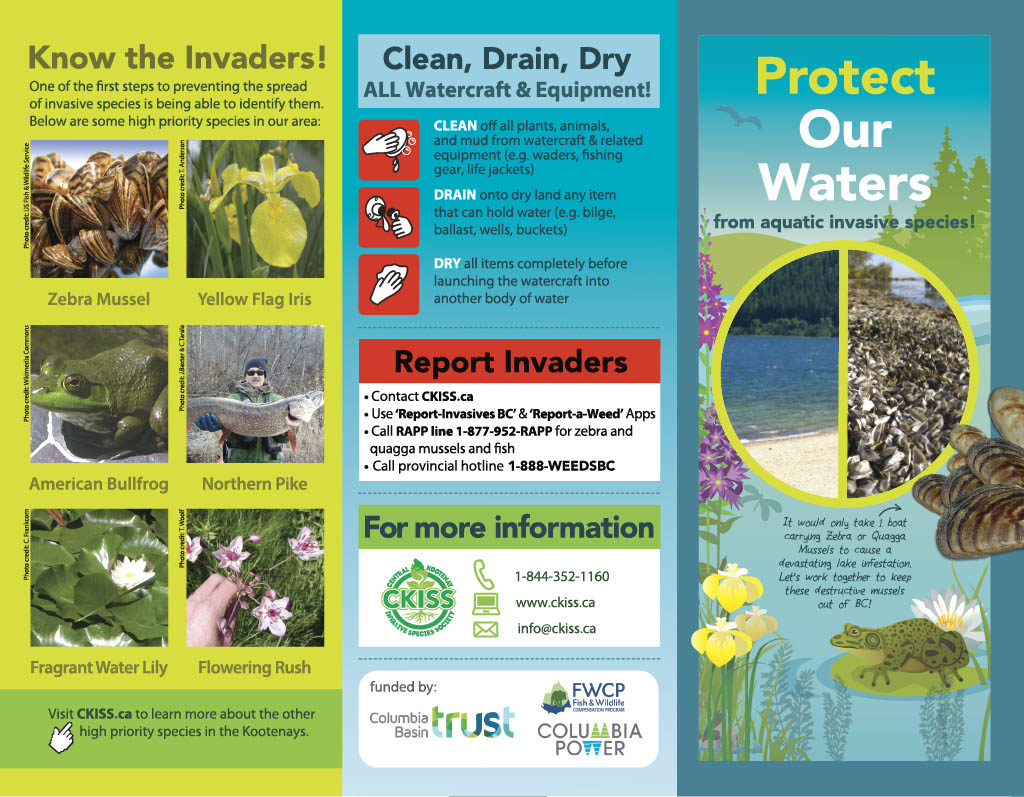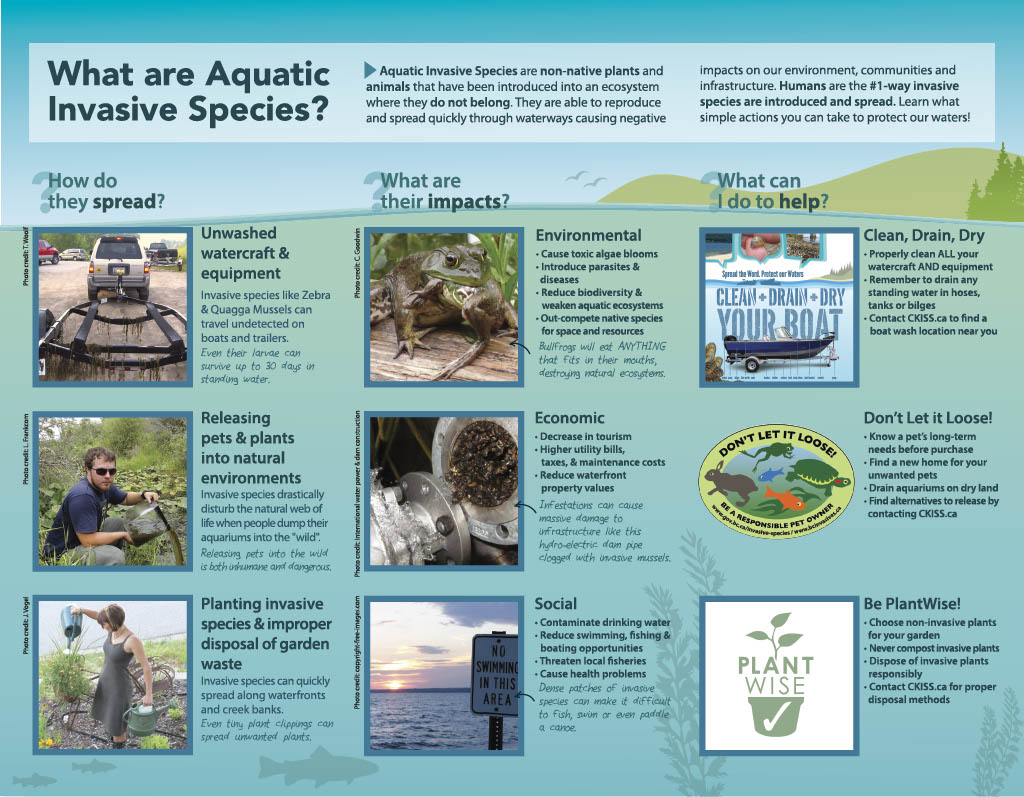 How can you help STOP Aquatic Invasive Species?
Clean, Drain, Dry
Clean all plants, animals, or mud from watercraft & related equipment
Drain any water onto land
Dry all items completely
Don't Let it Loose
Know long term care of pet before purchase
NEVER release animals into the wild
Find an alternative to release
Terrestrial Invasive Species Brochure: Protect the Kootenays!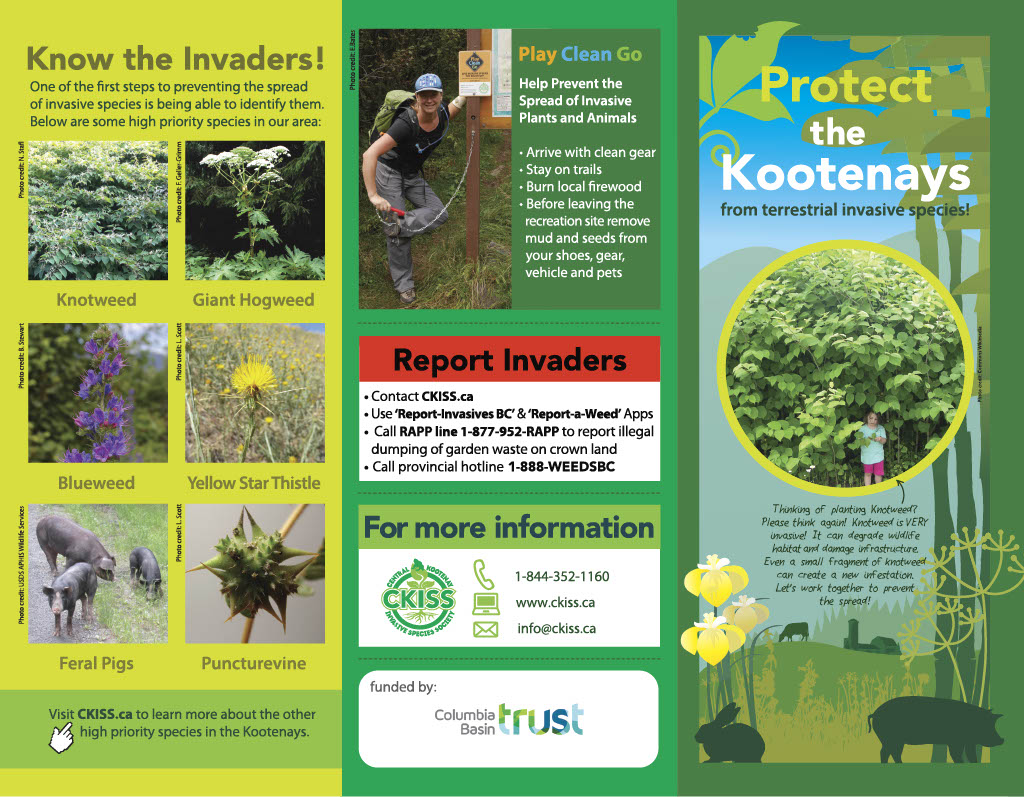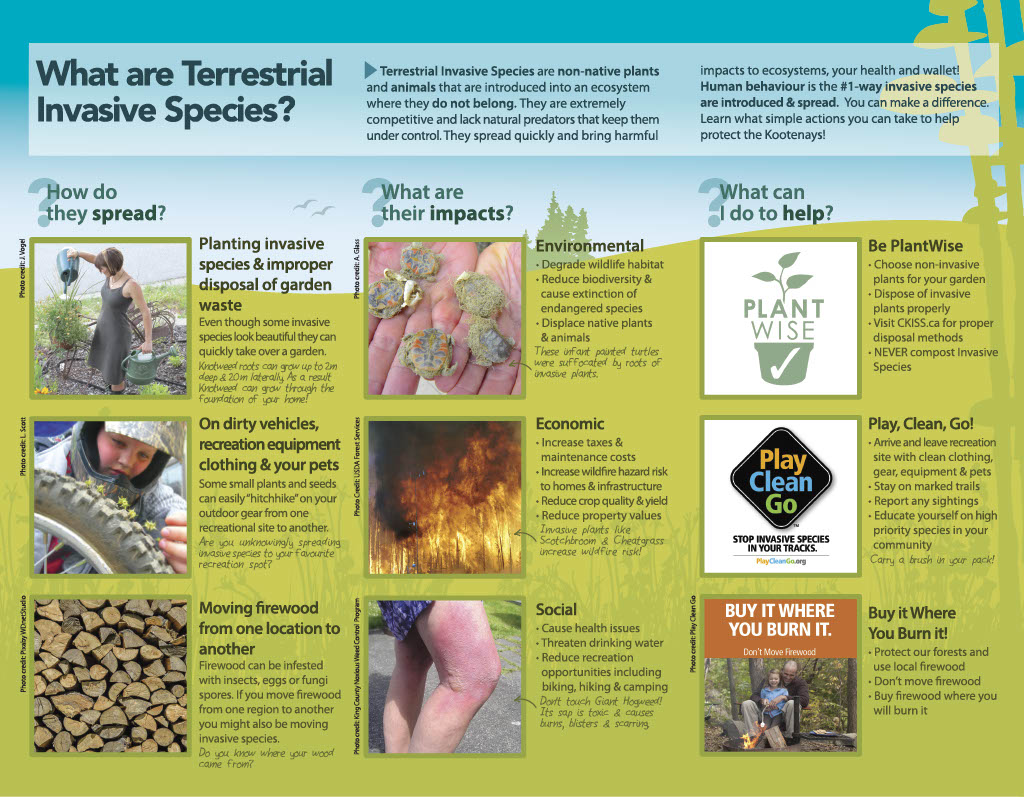 How can you help STOP Terrestrial Invasive Species?
Be PlantWise
Choose non-invasive plants for your garden
Remove invasives from your garden
Dispose of garden waste properly
Play Clean Go
Arrive clean
Stay on trails
Remove mud & plant parts from gear, boots, pets & vehicles
Buy it Where you Burn it
Use local firewood
Don't move firewood
Burn firewood where you bought it
A Big Thank You to:
Columbia Basin Trust, Fish and Wildlife Compensation Program and Columbia Power.  Your support made design and production of this vital education tool possible.
Nichola Lytle from Pink Dog Designs for collaborating on the brochure design and messaging
If you would like these brochures at your bike store , marina, outdoor adventure store, pet store, garden centre etc please contact Laurie Frankcom for assistance.