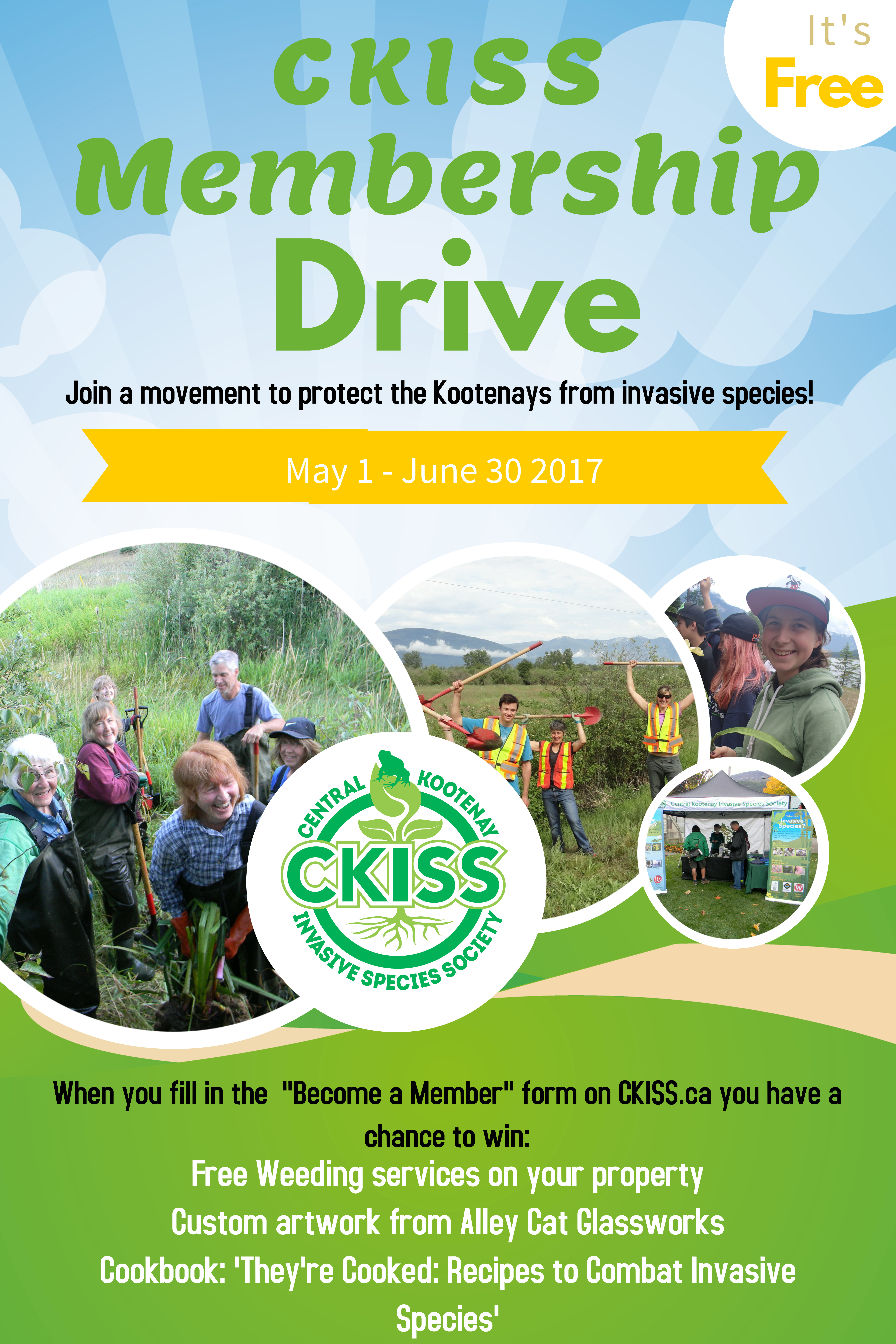 We here at CKISS want to know a little bit more about you! Fill out the new online membership form before June 30, 2017 for your chance to WIN a CKISS Prize Package including weeding services on your property!
There are several benefits to becoming a CKISS member including:
YOU will have voting rights and become part of a movement that is working to minimize the impacts of invasive species on the ecosystems, communities and economy of the Central/West Kootenays.
YOU will stay informed on the latest CKISS news e.g. Job postings, volunteer opportunities
YOU will be the first to be invited to CKISS and partner events e.g. Field Tours and Invasive Plant Pulls
YOU may be the winner of a fantastic CKISS prize pack including free weeding services on your property, custom artwork from Alley Cat Glassworks and an interesting cookbook titled " They're Cooked: Recipes to Combat Invasive Species"
Think you already signed up to be member?
We want to hear from you too in order to serve you better! The new BC Societies Act requires us to collect additional information on our members. Please take a few moments to fill out the form by clicking below.
If the membership form is not filled in then you will still receive the Ckiss 'N Tell newsletter however you will not be a registered member of CKISS.