This past summer we lead a restoration project at Summit Lake Provincial Park. Our hard working summer students mechanically removed a patch of invasive Burdock located at the entrance of the park. With help from volunteers, students from Nakusp Elementary School and BC Parks staff the area was replanted with a variety of native species. Check out the before and after pictures below.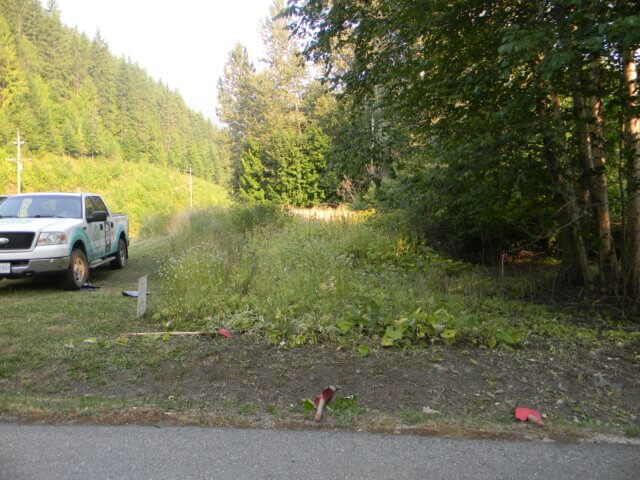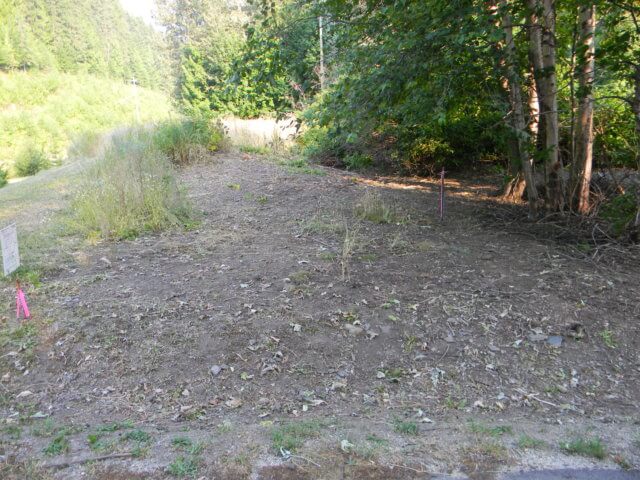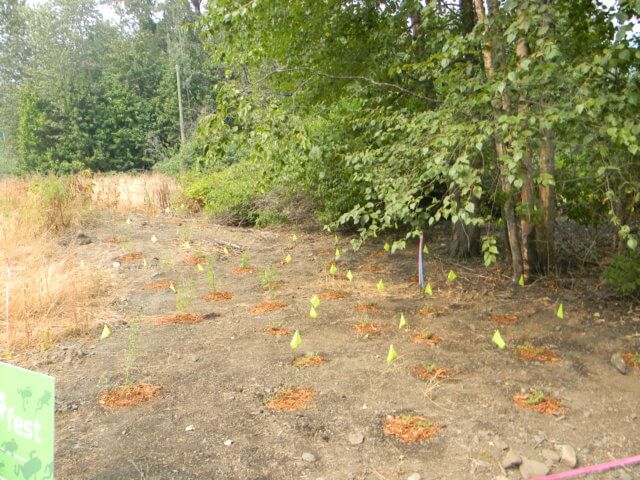 Burdock (arctium minus) is an invasive plant that is best known for its clinging burs that are difficult to remove when they are tangled onto your clothing, pet's fur or livestock. The introduced plant lacks any natural predators to keep it at bay. Its large leaves can shade out smaller plants and cause a loss in biodiversity.  There have been some instances when small birds and bats become entangles in the burrs causing death.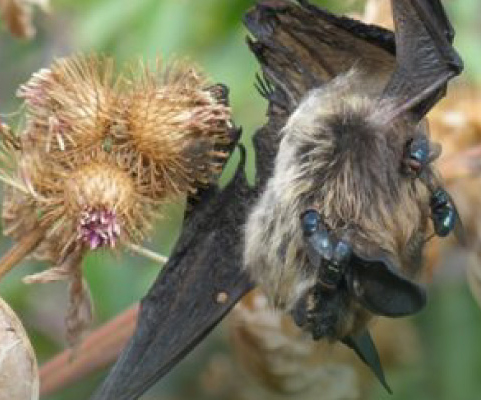 In late August, CKISS asked volunteers to get their hands dirty and assist with restoration efforts during the popular Toadfest Event hosted by the Fish and Wildlife Compensation Program at Summit Lake Provincial Park.  During the event, volunteers and staff were successful in revitalizing the site with a variety of native perennials, shrubs, plants and grasses.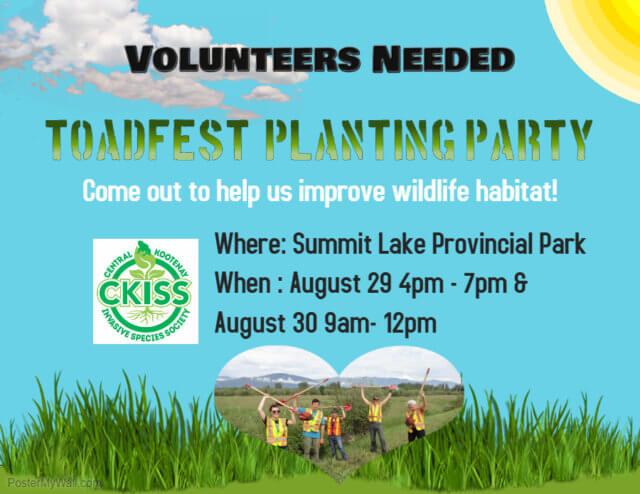 What Native Species did we plant?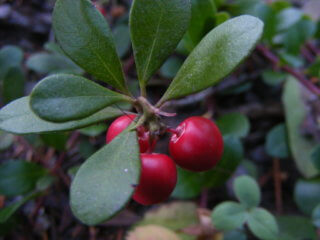 Nootka Rose
Ocean Spray
Red-Osier Dogwood
Snowberry
 Golden Rod
Kinnikinnick
On September 19, the CKISS led a field trip for grade 5 and 6 students from Nakusp Elementary at the Park. The students participated in a variety of activities and stations in order to expose them to the topics of biodiversity, invasive and native species. Every student had a chance to assist with restoration efforts. They put on their gardening gloves and dug out new Burdock sprouts that were peeking out of the soil.  Students also hand watered the newly planted shrubs and discussed the ecological and cultural value of the native species.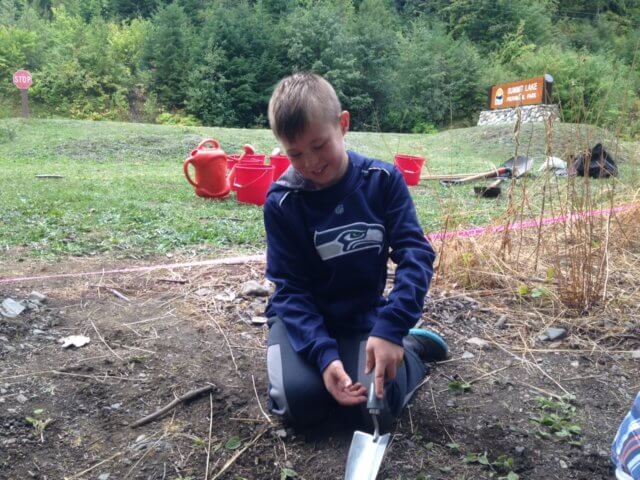 Columbia Basin Watershed Network (CBWN) in collaboration with Arrow Lakes Environment Stewardship Society (ALESS) ran one of the stations for the students.  Darcie Quamme and Doug Switzer lead students on a wetland walk demonstrating how freshwater invertebrates play important roles in the food webs of wetlands, streams and lakes.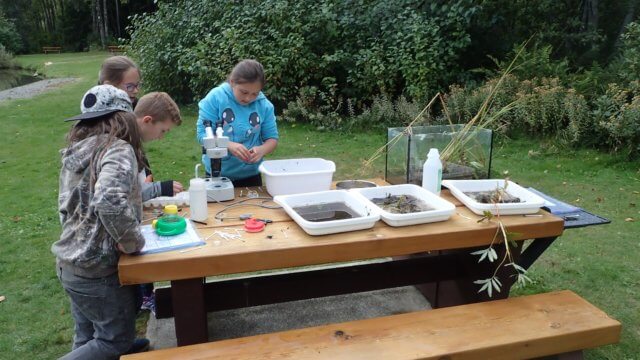 "This project to improve wildlife habitat at the park has truly been a team effort. We could not have done it without the support from BC Parks staff, volunteers, keen students, teachers, our partners and our funders. The natives that we planted at the park have been given a good start and we are hopeful that they will survive over winter."– States Laurie Frankcom, CKISS Education Program Coordinator
The restoration endeavor is part of a three-year project funded by Environment Canada's Eco Action Community Funding Program and Columbia Basin Trust.  CKISS staff will revisit the site and monitor the plot for plant succession.




For more information on ALESS please contact Doug Switzer dswitzer@nakusp.net, for more information on CBWN please contact Tara Clapp: cbwn.coordinator@gmail.com
Darcie Quamme is a biologist with Integrated Ecological Research.  This portion of the Nakusp Elementary field trip was supported by Loblaws/World Wildlife Fund (WWF).