Invasive American bullfrogs are now migrating from Idaho into the Creston area. This is bad news for local ecosystems, and native amphibians that call the Creston Valley home. The American bullfrog is listed as one of the 100 worst alien invasive species internationally due to its adaptable, prolific, competitively exclusive, and predatory nature.
Another concern is that American bullfrogs are asymptomatic carriers of the deadly chytrid fungus. They can spread this fungus, which has been described as "the worst infectious disease ever recorded among vertebrates in terms of the number of species impacted, and its propensity to drive them to extinction" (Gascon et al, 2007).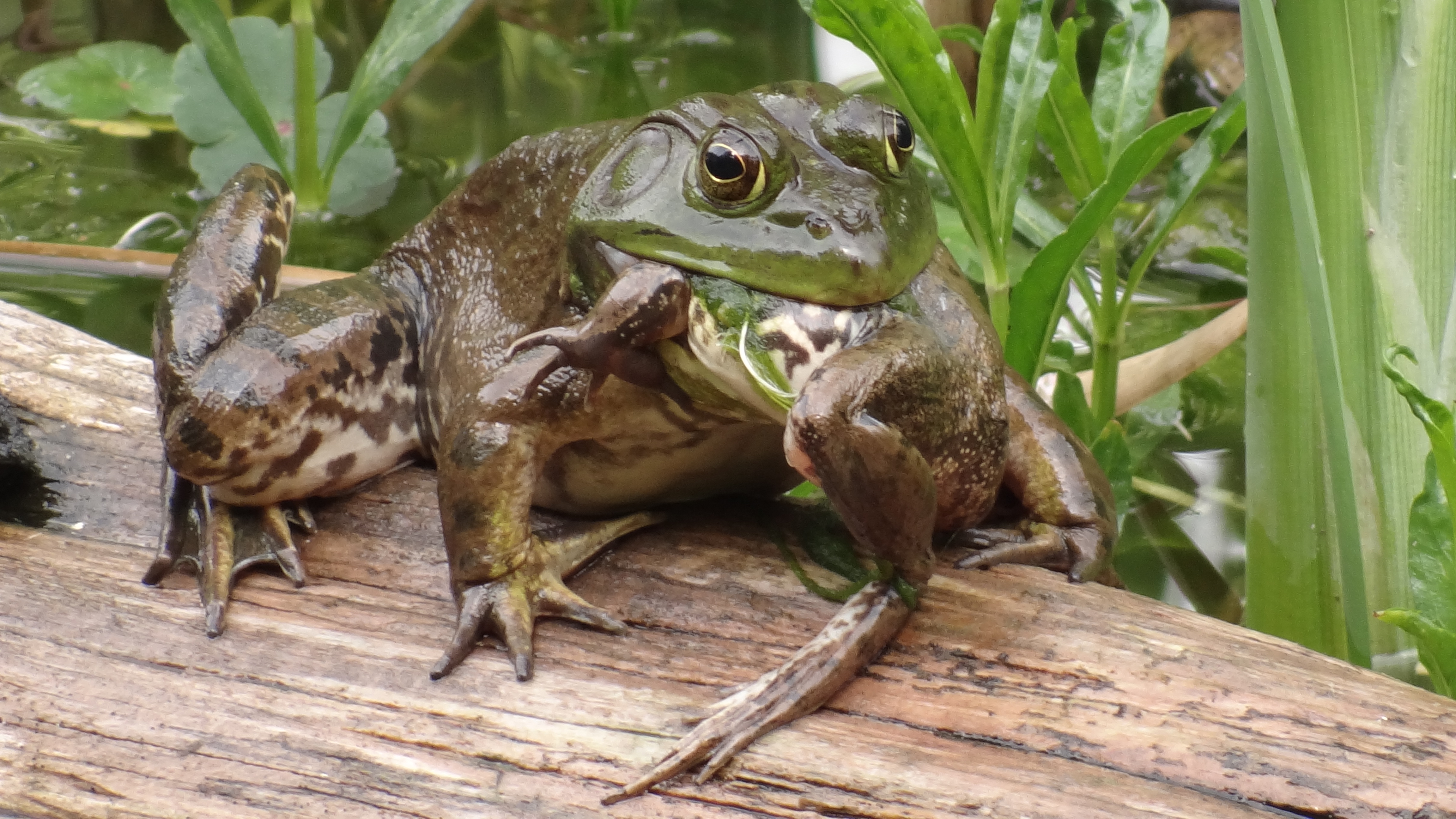 The Central Kootenay Invasive Species Society (CKISS), has been working to prevent the invasive frogs from heading north into Creston. An early detection and rapid response (EDRR) surveillance program has been implemented, and the area has been under regular monitoring since the summer of 2015.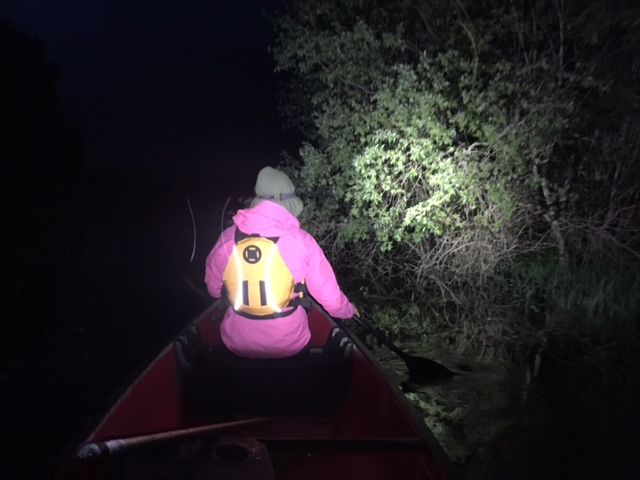 Thanks to funding from Natural Sciences and Engineering Research Council of Canada (NSERC) PromoScience Program CKISS developed a 'Citizen Science: Frog Watching Program' that was delivered to grade five and six students at the Yaqan Nukiy School on June 4, 2018. The objective of the program is to provide teachers and students with a hands-on and interactive experience that will give them the knowledge, tools and resources they need in order to make vital contributions to invasive species early detection, monitoring and management by becoming citizen scientists.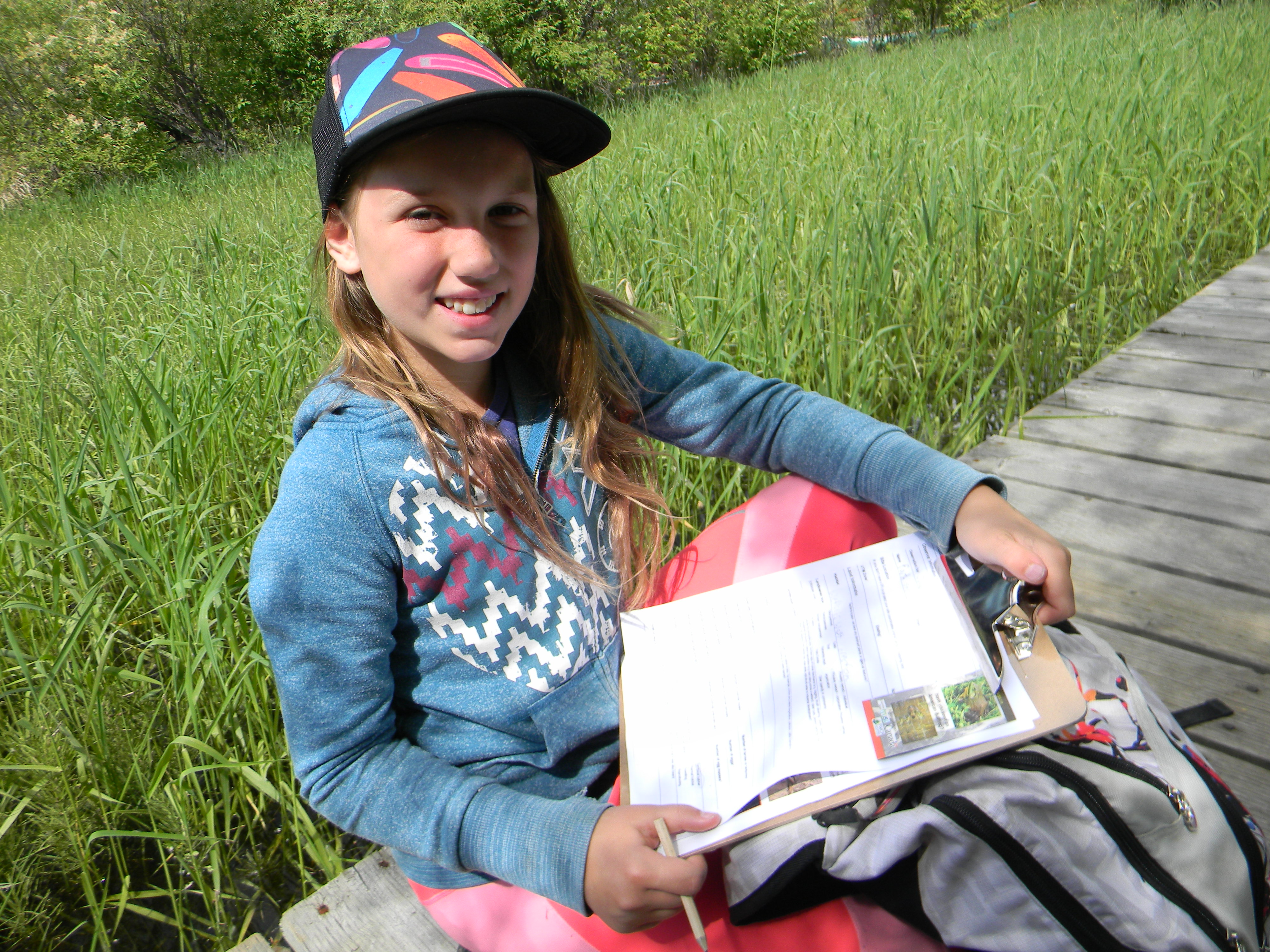 Students received training on how to identify both native and invasive frogs using a dichotomous key and by listening to their different calls. They were advised on how to report invasive bullfrog sighting and what steps to take in order to upload frog observations to the provincial wildlife database that biologists use to manage wildlife in BC. After their training was complete, the students along with CKISS staff took a field trip to the Creston Valley Wildlife Centre Management Area (CVWMA) to put their training to the test.
During the field trip, the students received an additional hands-on learning experience by conducting an inventory of the invasive plant species that they observed at the wetland using field guides and Invasive Alien Plant Program forms.  Students stepped into the role of 'invasive species technician' by recording the density and distribution of the high priority invasive riparian plant yellow flag iris that has sadly found its way into the CVWMA.
Yellow flag iris must be controlled immediately because it is capable of invading new areas quickly as it can spread by seeds and rhizome fragments. Once established it outcompetes native plant species and ultimately disrupt an area's ecosystem complexity. These disturbances result in reduced habitat suitability and support for wildlife – especially for breeding, staging, and migrating waterfowl. In addition, the plant can sicken livestock if ingested and can cause skin irritation in humans.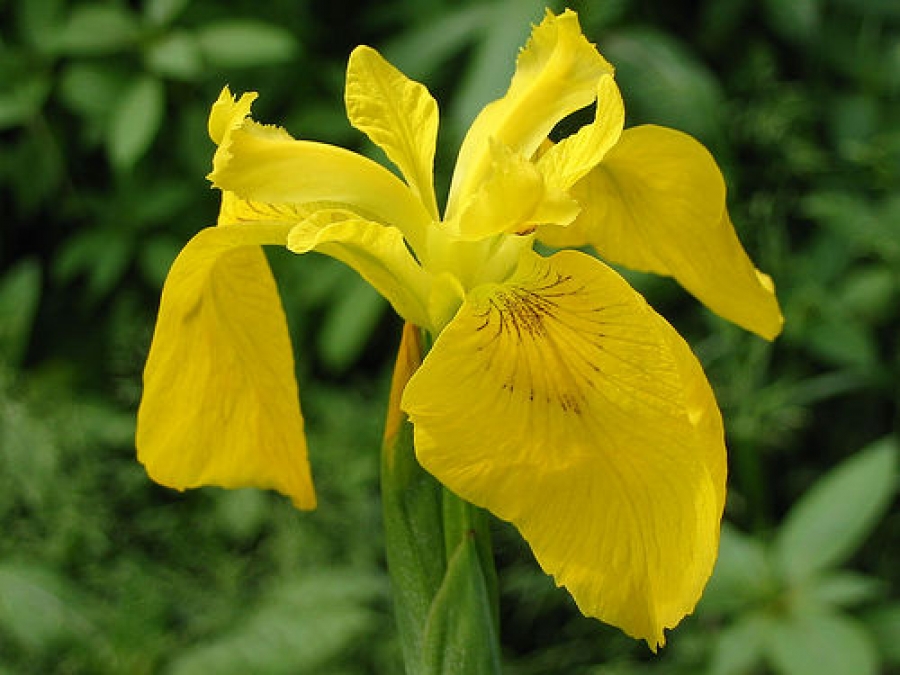 You can be a citizen scientist too by visiting www.ckiss.ca for information on how to identify bullfrogs, yellow flag iris and other invasive species.
Bullfrog sightings can be reported to:
Phone: 250-354-6333
Email: kootenaybullfrog@gov.bc.ca
** when reporting sightings, please note where and when you spotted/heard it and take a photo if possible.
As shout out to our Funders!
This program would not be possible without the support of the Columbia Basin Trust and Natural Sciences and Engineering Research Council of Canada (NSERC) PromoScience Program