Gardeners and nature lovers from around the region will want to mark down May 25th, 2019 for Castlegar's 10th Annual Garden and Nature Fest.
Castlegar Communities in Bloom and the Castlegar Garden Club partner to sponsor this open-air festival.
The prime focus is the abundance of local gardening talent and nature resources. Plants and gardens (wild and cultivated) will be featured, as well as farming, food production, organic growing, sustainable living, invasive plants, composting, hikes and trails in the area, local conservation areas:anything to do with nature and the environment.
We hope to encourage a wider worldview of your garden!
Saturday May 25th, 2019  10 am to 3pm
Location: Castlegar Community Complex
2101 6th Avenue, Castlegar
As part of "Invasive Species Action Month",  CKISS will be there promoting the PlantWise Campaign at the event with a wide range of free resources. The horticulture industry has been identified as a key pathway for invasive species introduction.  Educate yourself on how to choose non-invasive species options for your garden by visiting the CKISS booth.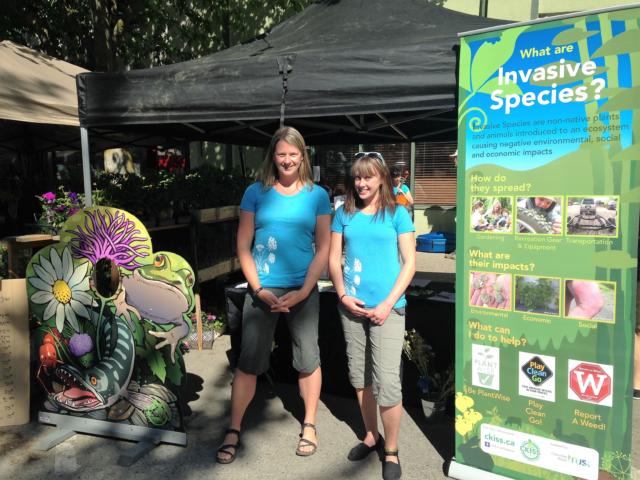 Local plant vendors celebrate growing with all things garden: perennials, shrubs, ornamental grasses and herbs, plus a wide selection of garden-ready veggie starts: tomatoes, peppers, lettuces, eggplants, cucumbers, squash and more. Looking for something besides plants to adorn your green space? Other treasures at the fest are metal garden art, concrete stepping stones, birdbaths, and mosaics. Non-profit and educational groups are also on hand to enhance your awareness on Kootenay-local topics such as hiking clubs, wilderness conservation, wildlife centres, Communities in Bloom, food security, local organic farmer's organizations and more. Come discover something new!
The Castlegar Garden & Nature Fest is a way to encourage and expose people to nature and growing; always a good thing! Do you or someone you know have a nature hobby, grow seedlings or offer a unique type of plant? Do you make bird, bat or bee houses? Do you belong to a non-profit or educational group that would benefit from attending this festival? The organizers are happy to have you join us; please contact them or visit their website for more information.