Invasive knotweed has been accurately described as the plant that is eating B.C. It breaks through infrastructure, chokes out waterways, and what's more: you pay for it. The damage done to roads and sewer infrastructure are repaired with taxpayer dollars. Property values are impacted as knotweed will invade gardens and grow through cement structures including foundations.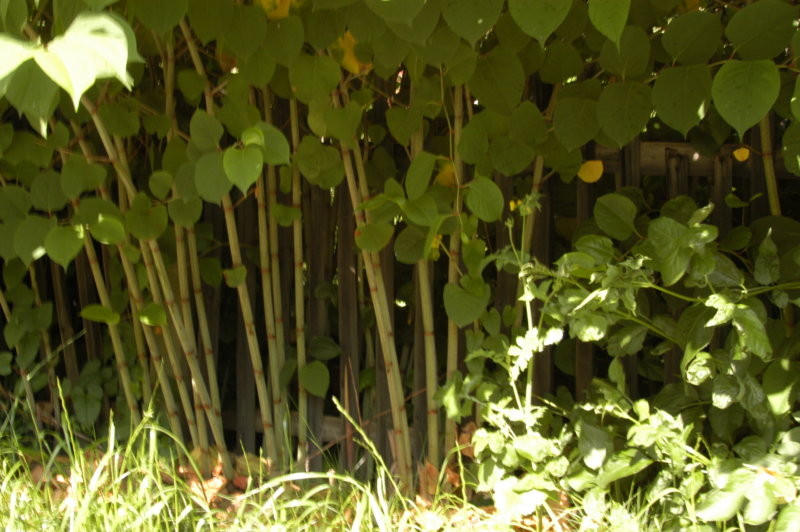 What makes knotweed so invasive is its ability to regenerate by both root and stem fragments. A new infestation of knotweed can occur from as little as 0.7 grams of stem fragment. Unfortunately, digging, cutting, burning or mowing have proved to be ineffective in controlling the plant and can contribute to its spread.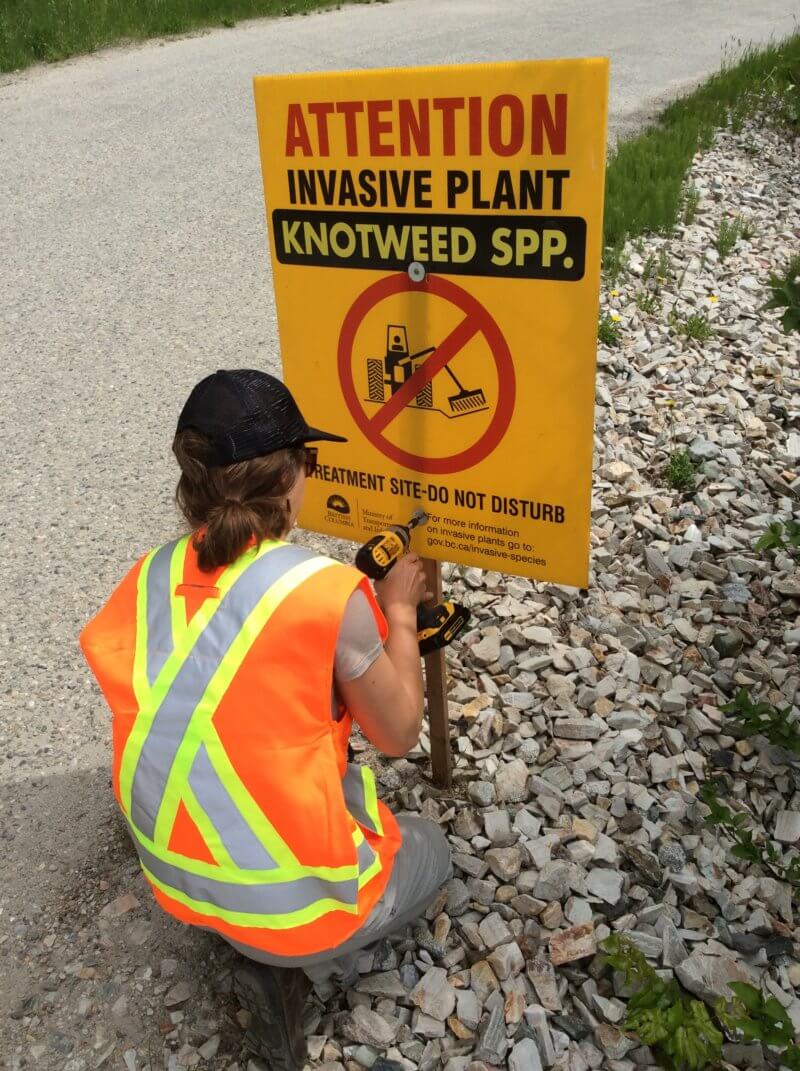 In an effort to reduce the spread of knotweed the Central Kootenay Invasive Species Society (CKISS) has collaborated with the Ministry of Transportation and Infrastructure (MOTI) in order to install 'Do Not Mow' signs adjacent to knotweed infestations along major roadways through out the Central and West Kootenays. The bright yellow signs act as a reminder to maintenance contractors conducting mowing along roadways to lift their blades and not mow the invasive plant. Both the CKISS and the MOTI are requesting that the public not remove the signs and if they see a sign that is knocked over or damaged to contact CKISS immediately at 1-844-352-1160. The signs are currently installed in Nakusp and along the Slocan Valley, Castlegar-Trail corridor, the Nelson-Kaslo corridor and Ymir.
According to CKISS Executive Director Erin Bates "The #1 method of control is prevention. If we, as a community, can stop new infestations from becoming established, through proper treatment of knotweed and not transplanting it, we can avoid negative impacts to the environment and to the economy".
Preventing further spread of knotweed has been a team effort in the Kootenay region. Both Emcon and YRB highway maintenance contractors, have been working closely with CKISS in order to follow best management practices for knotweed and other high priority invasive plants. Together we can prevent the spread!