Watch our webinar to learn how you can create a beautiful bee friendly garden. Whether you are looking to start a garden from scratch, supplement your existing gardens with bee friendly blooms, plant a wildflower meadow, replace your lawn with bee-friendly turf, or 're-wild' your acreage, apiary or farm using native plants that attract pollinators, this webinar is for you.
The guest speaker from Elk Root Conservation Farm guides you through how to plan, prepare, select, design and plant a gorgeous flower garden display you will love and the bee's will thank you for!
RESOURCES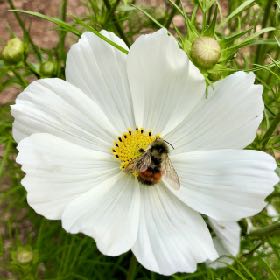 The webinar also highlighted the PlantWise program, an outreach initiative which educates gardening enthusiasts about horticulture's most "unwanted" invasive plants in BC while providing a variety of non-invasive alternatives in order to prevent the spread of invasive plants into the environment.