As a CKISS member, you are invited to our Annual General Meeting! Happening online Tuesday September 23 from 7-8 PM.
Due to the ongoing COVID-19 pandemic, we have decided that holding a virtual meeting is the safest way to conduct our Society's AGM for the time being. Please join us for a video overview of our past year, a short "Ask the Expert" Q&A session, and a regular AGM with some special resolutions to vote on.
Please consider joining, as we need at least 26 members in attendance to meet quorum.
Meeting Details:
When: September 23rd, 7:00-8:00pm
Where: Virtual meeting via Zoom. After you register, check your inbox for more information on how to log into the meeting.
Not sure how to use Zoom? Joining a Zoom meeting is as easy as clicking on the link and following the prompts!
SPECIAL BUSINESS AT THE AGM
The CKISS Board will be presenting three special resolutions to amend CKISS Bylaws at this year's AGM, for the members' review and approval. Our current bylaws can be found here CKISS BYLAWS, and the Resolutions are found in the 2020 Annual General Meeting Agenda
Ask the Expert
Do you have a burning questions about invasive species that you want to ask us? Now is your chance! Click this link and type your question(s) in the text box  and we will address it during our AGM.
Are you interested in helping to guide our organization?
CKISS is looking for candidates to stand for election to the CKISS Board of Directors. If you are interested, please contact Executive Director, Erin Bates at info@ckiss.ca for more information.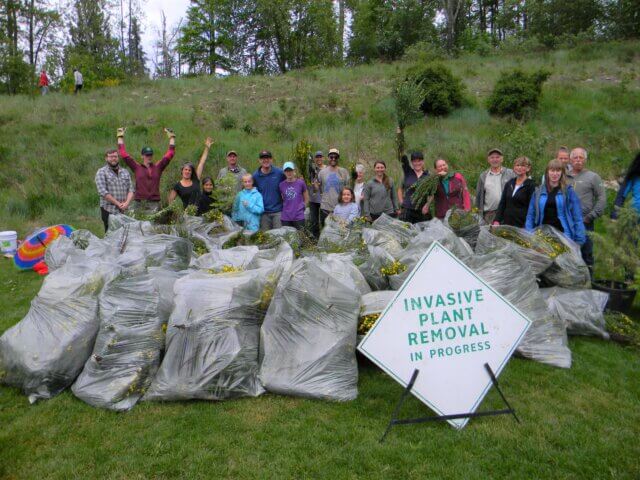 Door Prizes
We will have a draw at the end of the meeting for some fabulous door prizes, including ONE DAY OF INVASIVE PLANT IDENTIFICATION AND REMOVAL ON YOUR PROPERTY provided by our field crew.
If you want to enter into the draw for CKISS door prizes please click on this link and add your name and mailing address to the text box provided.