For the third straight year, volunteers from the Arrow and Slocan Lakes Community Services (ASLCS) participated in a Communities Pulling Together Event organized by the Central Kootenay Invasive Species Society (CKISS). On October 14, participants removed invasive Scotch broom from a section of walking path in Nakusp, which is dealing with a significant infestation.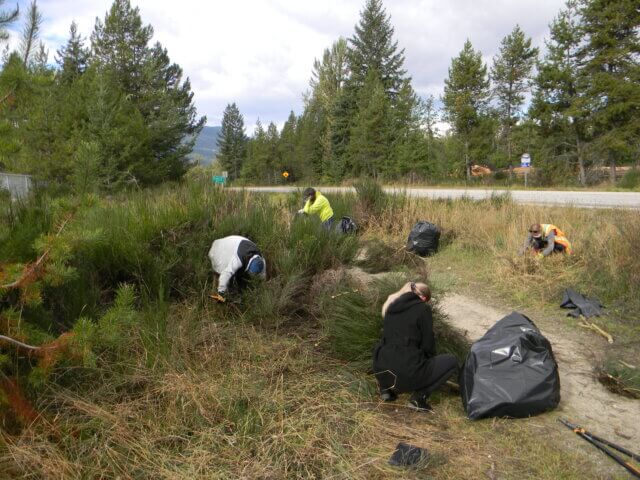 Despite the Covid-19 pandemic,  Community Pulling Together events took place this year with additional safety protocols and disinfection polices in place in order to keep everyone safe. During these events, a group of volunteers uses hand tools to remove an invasive plant infestation in their community. Volunteers receive hands-on learning experiences on the impacts invasive plants can have on ecosystems and economies. In addition, they learn about plant ecology, proper removal and disposal techniques.  These events are highly regarded and a fun way to develop environmental ambassadors.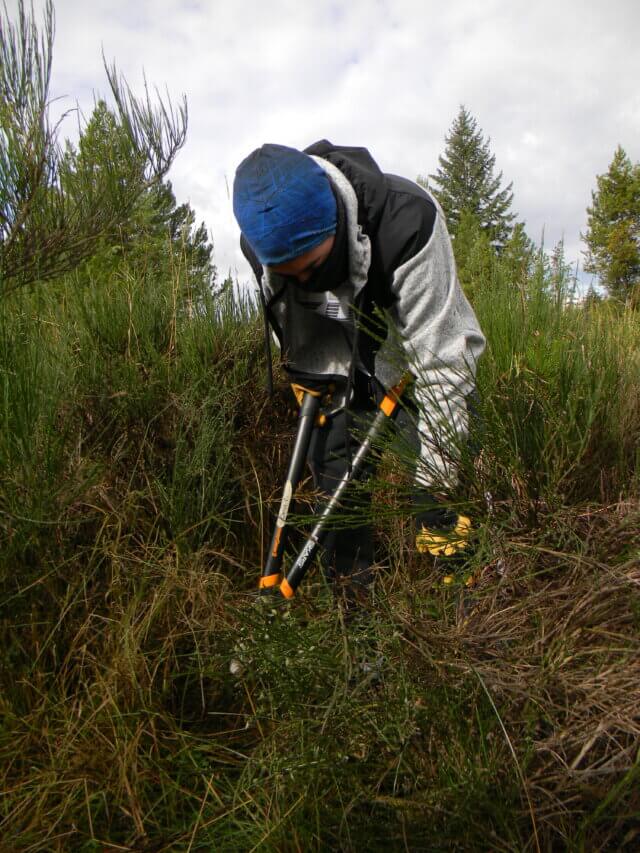 "The volunteer team from ASLCS love to roll up their sleeves and get involved in a project with tangible results. They can see that they can make a difference in only a few hours and have a sense of pride with their accomplishments," states CKISS Education Program Coordinator Laurie Frankcom "We were pleased to see that the area we worked on in 2018 and 2019 had very little Scotch broom growing back, proof that Community Pulling Together Events work and positive outcomes are possible"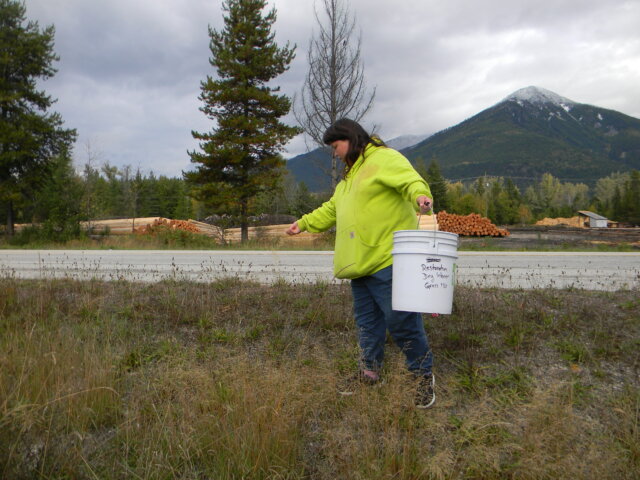 Scotch broom is identifiable by its bright yellow, pea-like flowers and woody stems. Originally from Scotland, it was sold as an ornamental in California in the 1860's and by 1900 it became invasive on Vancouver Island and has since spread to the Kootenay region.  Invasive plants grow rapidly and spread quickly, causing damage to the environment, economy and our health. For instance, Scotch broom is a serious competitor to native seedlings, can increase wildfire fuel loads, and can be a safety issue as it obstructs drivers' views on roadsides.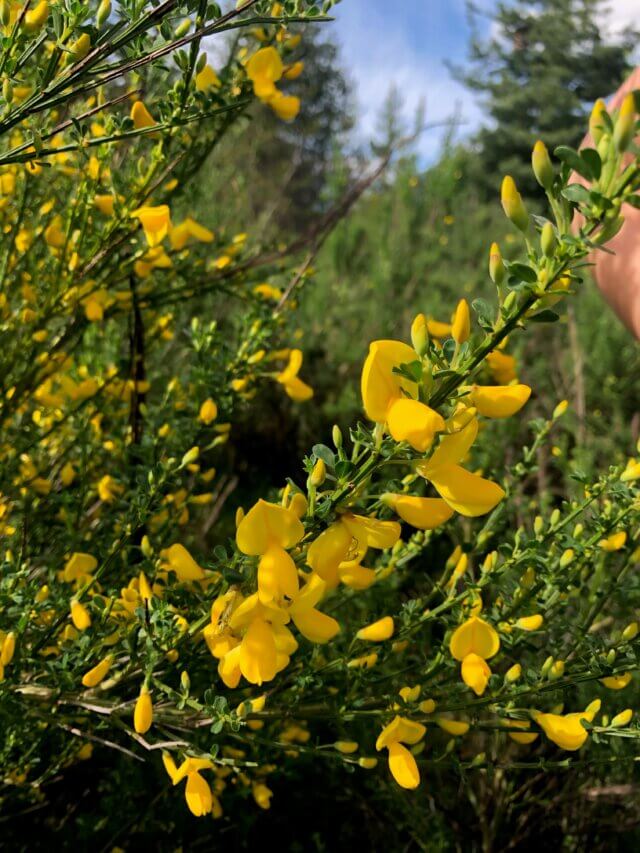 "Prevention is the best tool in our toolbox to stop the spread of invasive species and next in line is early detection and rapid response. We urge folks to visit our website (CKISS.ca) in order to educate themselves on how to ID and report high priority invasive species in their communities" states Laurie Frankcom.
If you are interested in organizing a Community Weed Pull in your area please reached out to Laurie Frankcom, 1-844-352-1160 ext. 208 or lfrankcom@ckiss.ca
CKISS gratefully acknowledges the support of its funders, including Columbia Basin Trust, The Province of BC Community Gaming Grant and the RDCK Community Initiatives and Affected Area Programs.  Community Pulling Together events are possible with their support!