The results are in – CKISS is pleased to report that no zebra or quagga mussels (ZQM) were detected by our monitoring program this year.
CKISS collected 270 plankton samples from nine waterbodies in 2020.
Across BC, 954 samples were collected from 89 waterbodies
All of these samples tested negative!
This is great news, as ZQM infestations can cause devastating environmental, economic and social impacts.
Potential for widespread impacts
ZQM infestations reduce overall biodiversity in aquatic systems, outcompeting and crowding out native species. They can also cause damage to infrastructure like hydroelectric dams and municipal water supply systems. ZQM infestations can create beaches covered with sharp shells, which impacts recreation opportunities.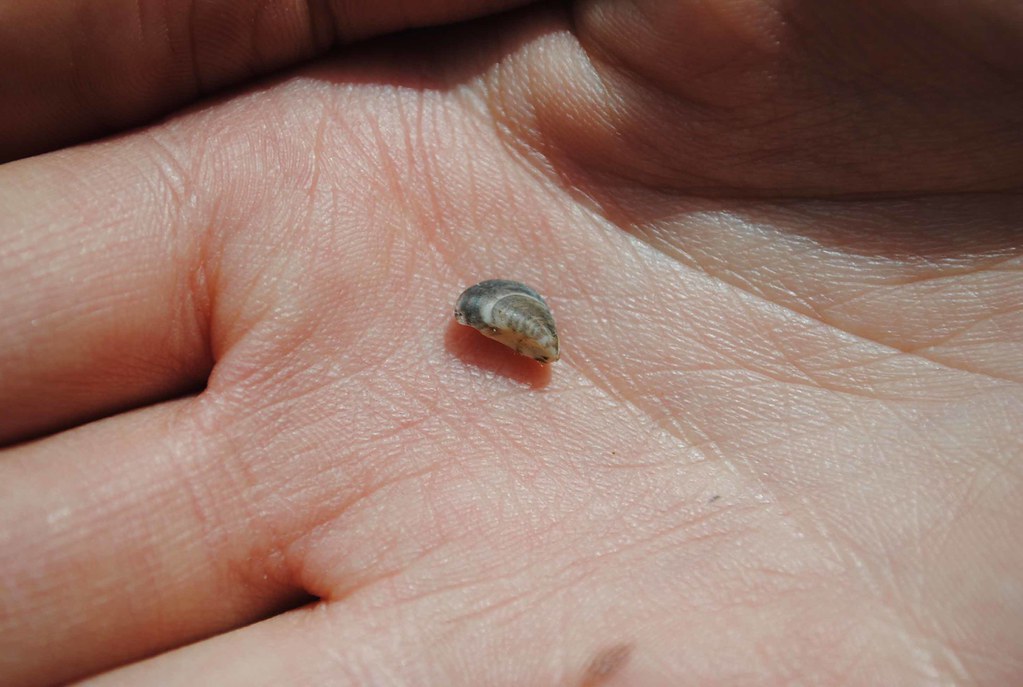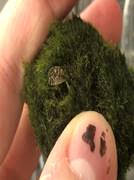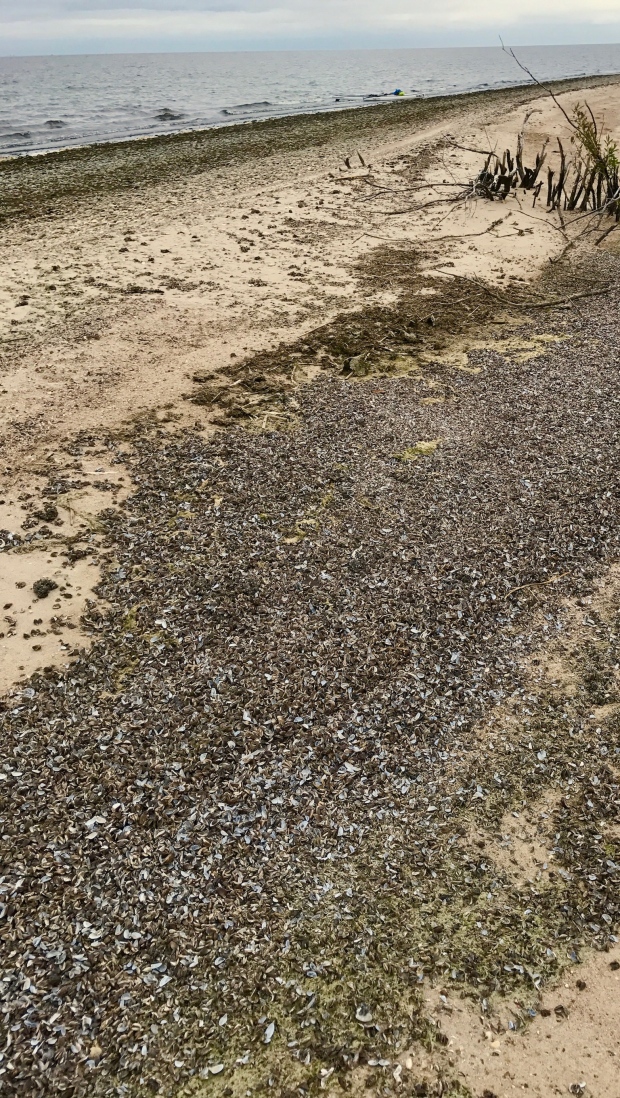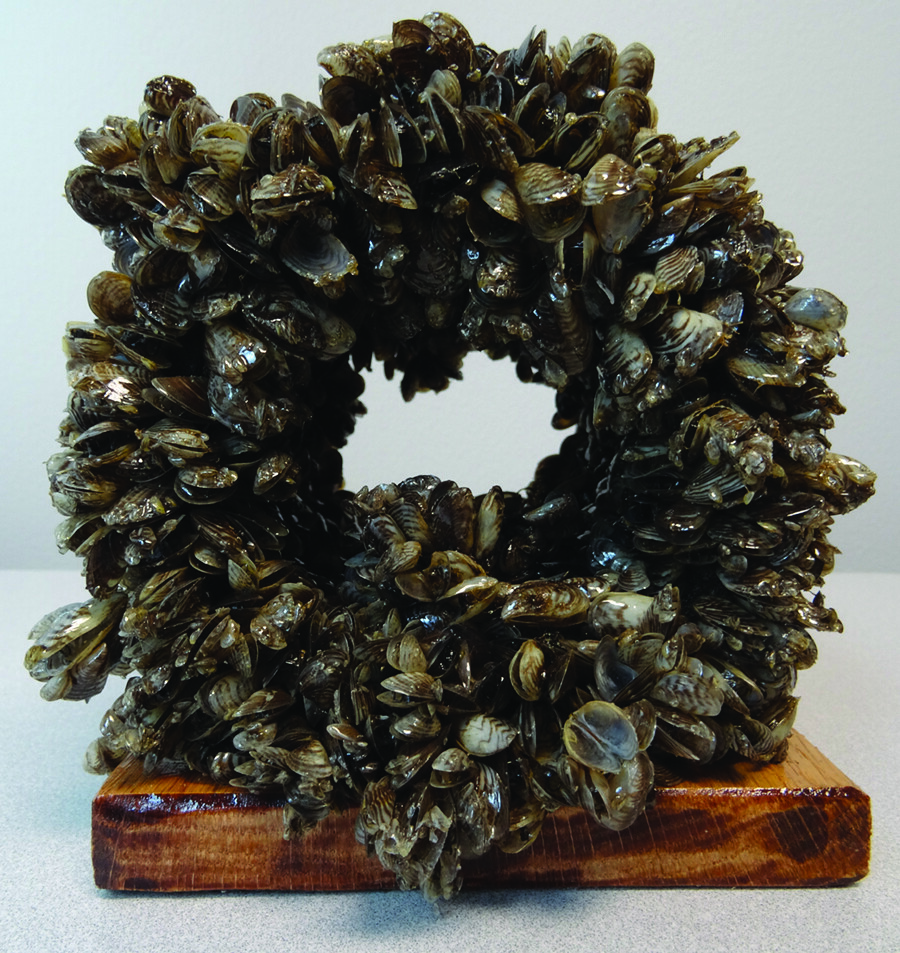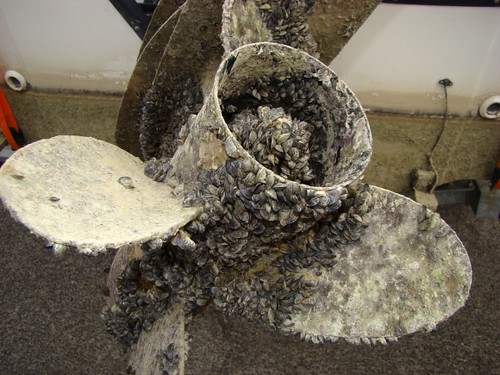 No bigger than your fingernail, these tiny mussels can cause huge problems. D-shaped shells can be brown with jagged dark brown/black stripes.
Zebra mussels have been found in aquarium moss balls. Do NOT empty your aquarium into lakes or other water systems!
Zebra mussels cover the shoreline of a beach on Lake Winnepeg.
ZQM can quickly colonize important underwater infrastructures.
ZQM can damage personal watercraft, as well as infrastructures like hydroelectric dams and municipal water supply systems.
Watercraft inspection stations intercept contaminated watercraft bound for BC waters
ZQM have been detected as nearby as Montana and Manitoba. They can easily travel from one waterbody to another as "hitchhikers" on watercraft.
This is why the provincial BC Invasive Mussel Defence Program operates watercraft inspection stations. These stations inspect and decontaminate high-risk watercraft so that they do not transport mussels into BC.
This year, 29 900 watercraft were inspected in BC. 160 vessels were high-risk (travelling into BC from an infested state or province). 16 of these vessels were contaminated with invasive mussels! This highlights the importance of the inspection stations in preventing the transport of invasive mussels into BC waters.
If your boat has been in a mussel-infested state or province in the last 30 days, it MUST be decontaminated before entering BC waters.
Even if you have not been in a mussel-infested state or province, it is mandatory to stop at these stations if you encounter them.

Staying local? Clean, Drain, Dry!
It has certainly been a great year to explore of all of the beautiful lakes and rivers that we have right here in the Kootenays!
While no ZQM were detected this year, did you know that other aquatic invasive species are present in our region? These include Northern pike, yellow flag iris, and American bullfrogs.
Even if you are staying local, it is still necessary to Clean, Drain and Dry your watercraft when moving from one waterbody to another. This practice helps to prevent invasive species that may already be present in one lake from being moved to another.
Thanks to everyone who stopped at a watercraft inspection station and/or Cleaned, Drained and Dried your boat in 2020, your diligence is helping to Protect our Waters!
This important work is funded by the Ministry of Environment & Climate Change Strategy, Habitat Conservation Trust Foundation and Columbia Power Corporation.