Need some tips on how to make your garden invasive free? On Sunday June 13th, the CKISS PlantWise outreach booth will be set up at the Nakusp Heritage Nursery.  We will be promoting the PlantWise program and our new EcoGarden Plantlist, we encourage you to stop by and pick up some FREE resources from us. This is the year to become PlantWise and know what you grow!
Details:
Date: Sunday June 13th,2020
Time: 10am- 2 pm
Location: Nakusp Heritage Nursery, 7 South Nelson Avenue
PlantWise Program
Gardening has been identified as one of the main human pathways that cause the spread and introduction of invasive species. It may be beautiful in your garden but these plants have unique characteristics that allow them to outcompete native vegetation causing economic and environmental harm.
Luckily the PlantWise program exists! The program helps gardeners identify which plants are invasive and to stay clear from in order to protect our communities.  The Grow Me Instead resources will allow you to view what are BC's most unwanted horticulture plants, and then recommend an alternative for your garden.
EcoGarden Project
Want to know which plants to use in your garden to help nature? Want to attract pollinators and make a difference? Follow the EcoGarden plant list. A list of plants that are suited for the Central Kootenay garden, the wildlife, and that address regional climate change, water, and fire issues.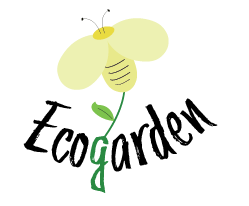 Nakusp Heritage Nursery – PlantWise Partner
In 2016, this beautiful nursery in Nakusp was the first retailer in the CKISS region to sign the code of conduct and become an official PlantWise Industry Partner. The owners of the nursery Carla and Bill Poulin care about their community and as a result will phase out the sale of known regionally invasive plants and offer similar non-invasive alternatives. You can shop with confidence at the Nakusp Heritage Nursery!