Seeding after soil disturbance can be a useful tool to re-establish desirable competitive vegetation on the site.  It is also a critical step in preventing or reducing potential establishment of invasive plants. But what should you plant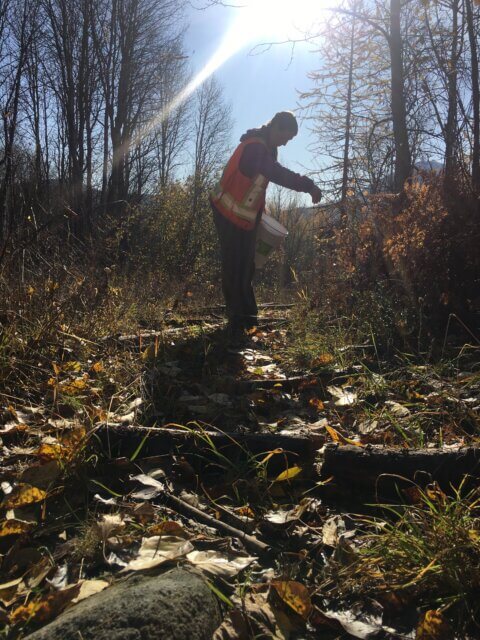 , and how?
This webinar will take you through the steps to select suitable species for your ecosystem including setting objectives, considering palatability or wildlife attractants, height, native vs non-native, and potential seed contamination. It will cover best practices for how you should seed or revegetate the site which is a very important step to maximize the likelihood of success. Finally, our presenter will provide information on how and when to monitor seeding. The webinar will cover several examples of successes and failures to learn from, and will have time for some specific questions from the attendees.
Details:
Date: Tuesday September 7, 2021
Time: 12:00 pm – 1:00 pm PST
FREE, but pre-registration is required. Limited spaces.

Presenter: Barb Stewart, RP. Bio., P. Ag.
Barb lives in Rock Creek, BC and works as a consultant planning invasive plant management and restoration of grasslands and riparian plant communities within the hot dry ecosystems of the Southern Interior.  Projects include restoration work in provincial parks and public and private properties along the Kettle River.  She was involved in designing seed mixes for post fire revegetation after fires in the Boundary and regularly consults on suitable seed mixes for a variety of sites including roadsides, utility corridors and ecosystem restoration projects.