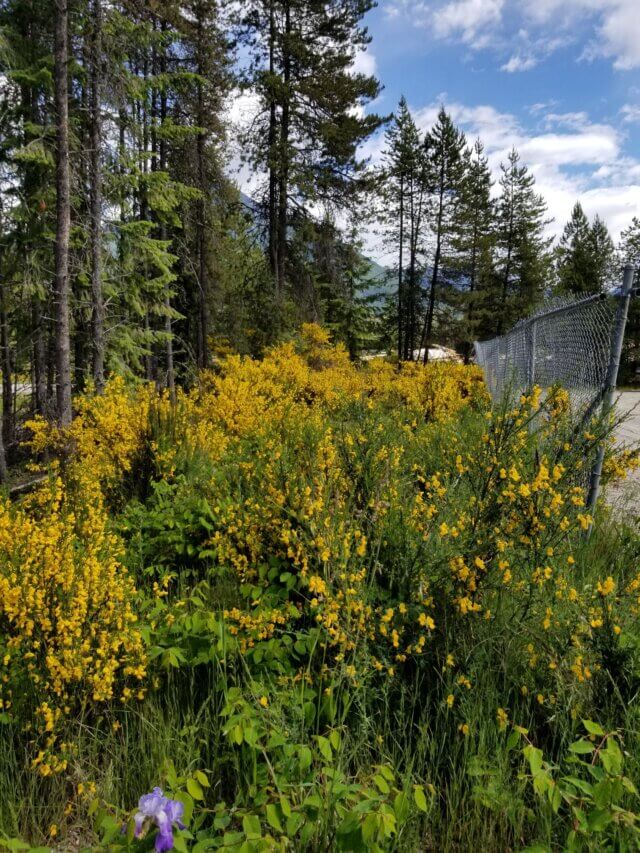 On September 11, CKISS staff will be back in Nakusp! We are teaming up with the Nakusp Library on a Community Weed Pull – Broom Bash event in Nakusp. We will remove Scotch broom in order to improve ecosystem health and protect the community.
Why is Scotch broom a problem?
The plant is very flammable and the buildup of dead material in dense patches can create a fire hazard.
Obstructs driver views on roadsides.
Scotch broom outcompetes native species which affects the food chain.
Takes over rangelands and plantations resulting in decreased crop yields and plantation failures.
Details
Date: Saturday September 11, 2021
Time: 1:00 – 2:00 pm
Location: Meet at the Petro Pass Truck Stop. 722 10 Ave NW, Nakusp
Please bring your own:
Gloves – we have spares if required
Sturdy footwear
Long sleeves
Water and snacks
Tools will be provided. Feel free to bring your own clean clippers to cut the broom.
Face covering
**To keep us all safe, CKISS has created Covid-19 procedures for our public events. Please be prepared to follow our instructions around physical distancing and hygiene. You will be emailed these details**