This summer Castlegar will host the Invasive Species Fishout Derby on the Columbia River.
The intent is to catch as many walleye and northern pike as possible because both species were introduced to the waters here and are detrimental to the native species of trout, Kokanee, and others. Hosted by Destination Castlegar in conjunction with Fishing BC, the derby will be held July 22-31 and there are $3,000 worth in prizes, including $600 for the longest walleye caught.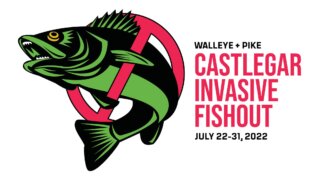 The Central Kootenay region has numerous pristine lakes and rivers to enjoy. They have created endless recreation possibilities for people of all ages. It is important to protect our water from the harmful impacts of aquatic invasive species.  The most common way that invasive species are spread and introduced from one waterbody to another is through human transportation. Aquatic invasive species can act as hitchhikers and can latch themselves onto boats and gear.
What can you do to help?
CLEAN your watercraft and equipment. After an enjoyable day on the water, spend the time inspecting your watercraft and all of your gear for any signs of plant or animal materials.  Invasive hitchhikers can be anywhere so look in all the nooks and crannies. It is not just motorized boats that can transport invasive species: canoes, kayaks, paddle boards, floaters, oars , lifejackets, fishing gear just to name a few, need to be cleaned as well. Rule of thumb: if it touches water it needs to be cleaned.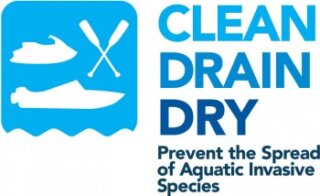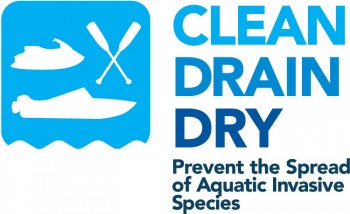 DRAIN onto dry land any item that can hold water (e.g. bilge, ballast, wells, buckets).  Leave the drain plug out to ensure the bilge can dry.
DRY all items completely before launching the watercraft into another body of water.