Managing invasive species can be labour intensive! We are thrilled that for the second year in a row, Nelson is home base to a Stronger BC Action team. The action teams are trained in all aspects of on the ground invasive species management including surveying, data collection, reporting, treatments and proper disposal. From the beginning of May to the end of July, the 2022 the Nelson crew have surveyed just shy of 100 sites and removed close to 4,500 kg of noxious weed throughout the CKISS invasive management areas! The Invasive Species Council of BC StrongerBC program has coordinated nine action team throughout the province. Besides Nelson, you can find crews managing invasive species in the communities of Campbell River, Nanaimo, Surrey, Abbotsford, Kamloops, Salmon Arm, Quesnel, and Cranbrook.
We asked the Nelson Action Team Supervisor how the season was gong and this is what she told us:
"The 2022 Nelson Action Team started their season in May tackling Himalayan blackberry and hoary alyssum at Kokanee Creek and Syringa Provincial Park before the official camping season started. It was a good start for the crew to work up some sweat, especially with the Himalayan blackberry, and set their mind for the season to more invasive plant species management work. Then we started getting onto Scotch broom removal and revisited some sites that were treated by ISCBC crew last year. It was very rewarding to find only small seedlings trying to establish in the same area. It was the same with Policeman's helmet (Himalayan balsam). We also observed the declination of species present at the same sites, comparing with the 2021 data. The ISCBC crew have been having fun doing plant identifications and observations. We would compare the different phenology throughout the plant growth from early season between sites, and have a discussion on our observation.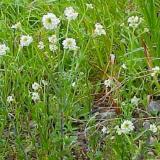 The invasive species management work is more than just surveying and treatments. It is about working together with like-minded people with the same goal in helping our pristine nature environment. We are so grateful for CKISS to arrange our work plan again this season to work with different organizations and people, so we have had the opportunity to exchange our experience and knowledge with other teams in the West Kootenay areas while having fun doing what we love to do. The bonus part of the job is to visit these the beautiful work sites and remind ourselves how we have been making a difference in terrestrial invasive species management. We are even more committed to continue our efforts in protecting our native ecosystem.
Special thanks to the public we have encountered who have been so kind to our crew members. They were all so willing to share their knowledge and their kind thoughts about our work. It made our work even more rewarding."
Check out some of their work in the slide show below.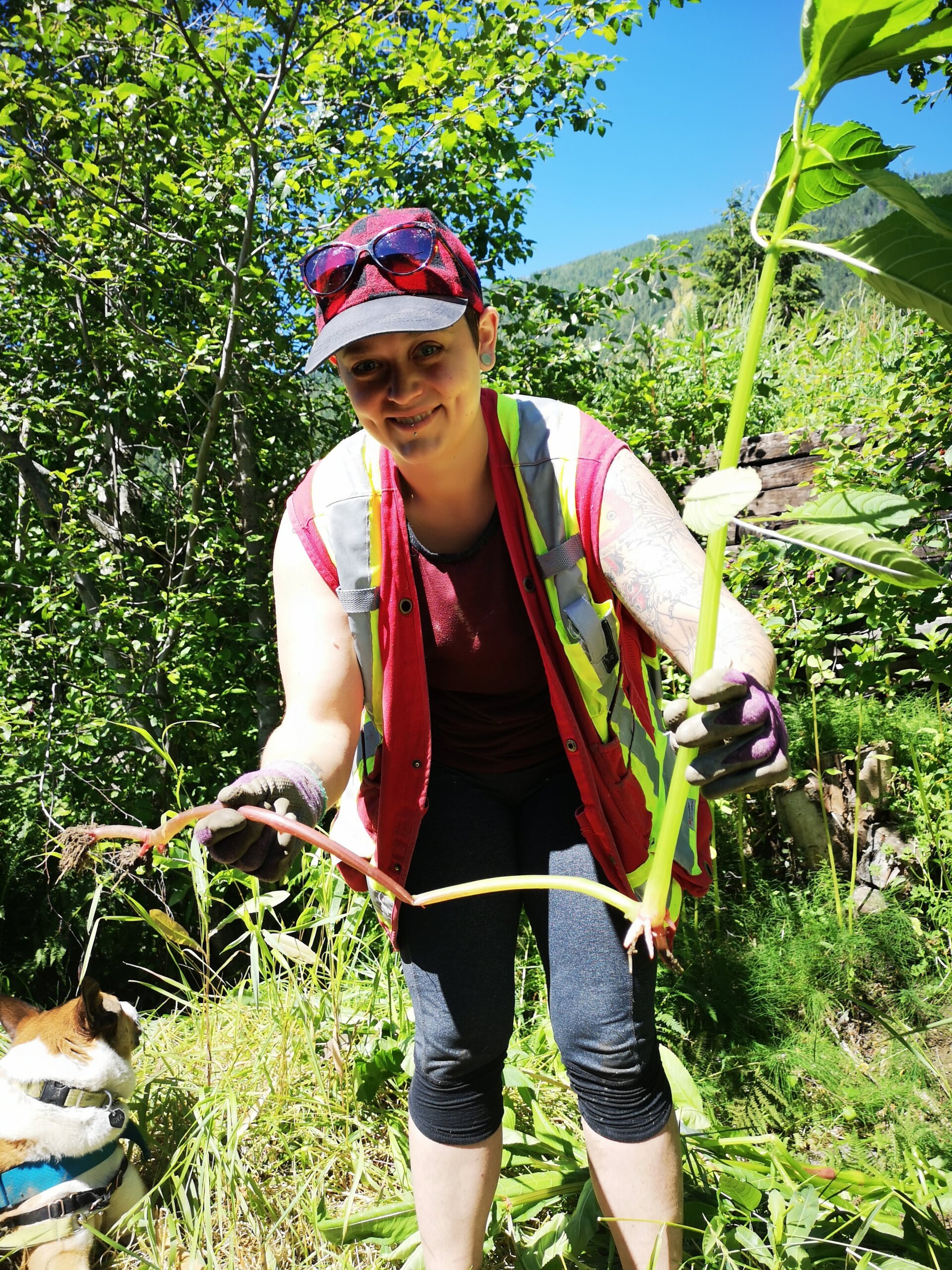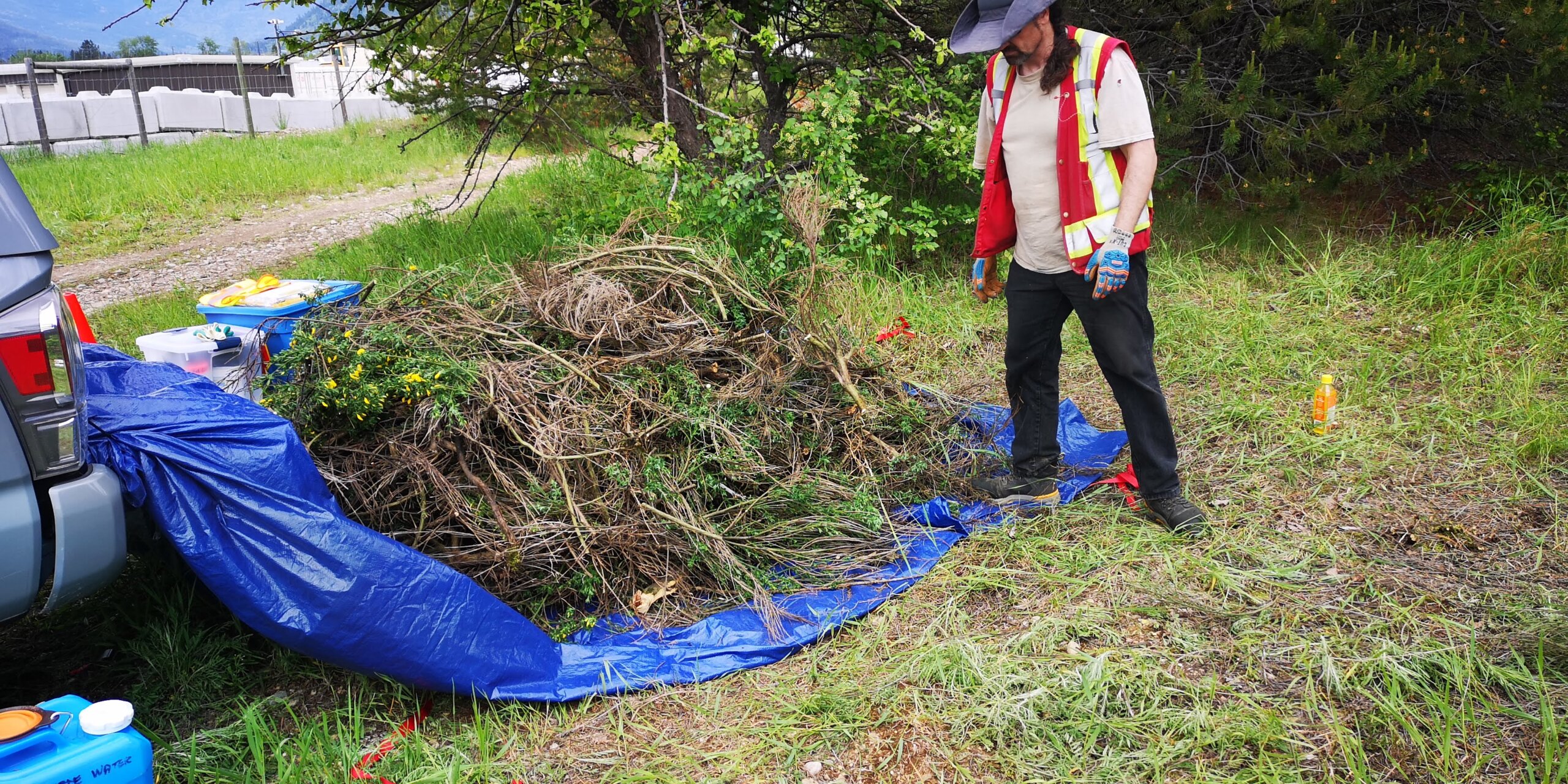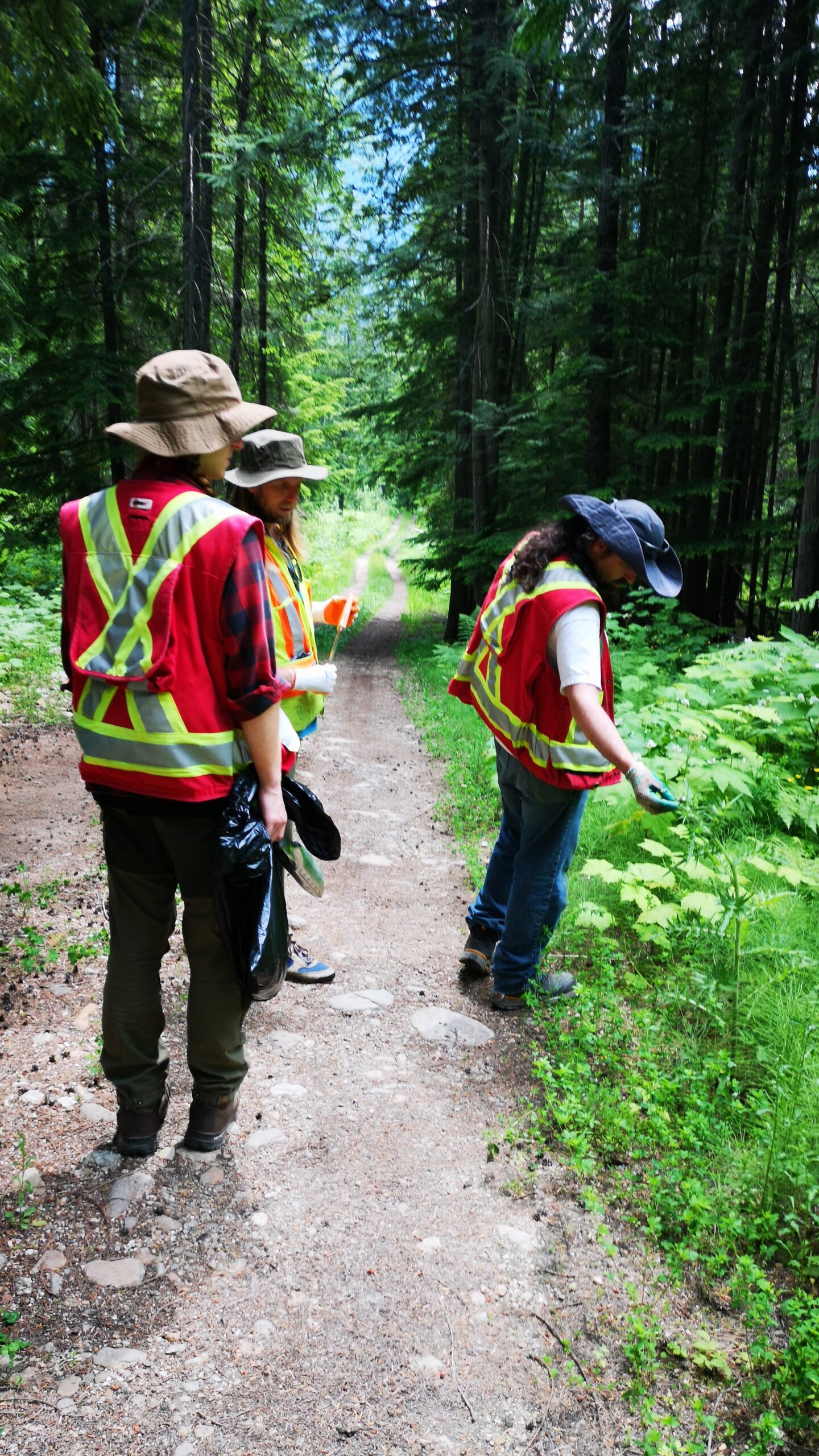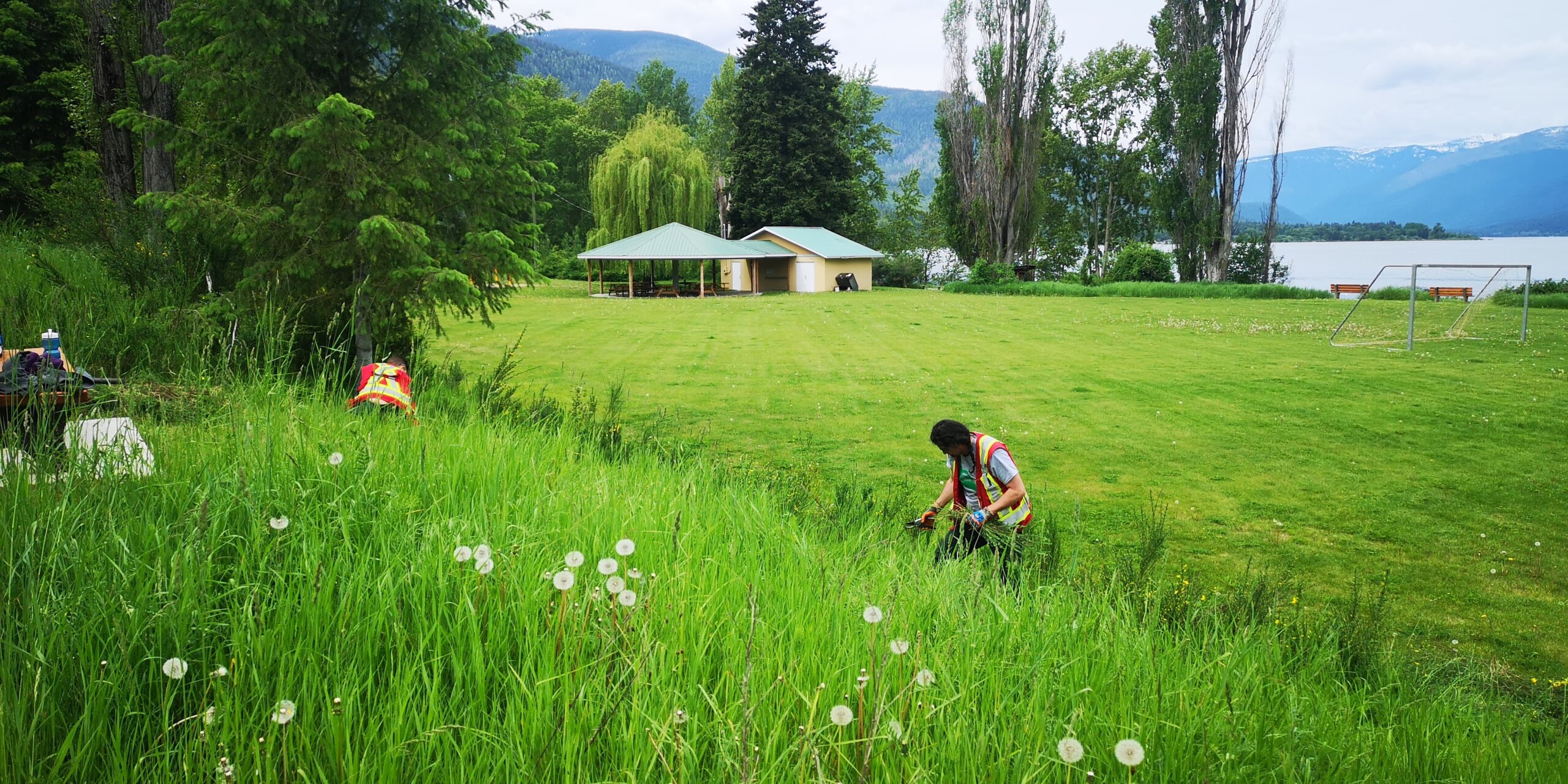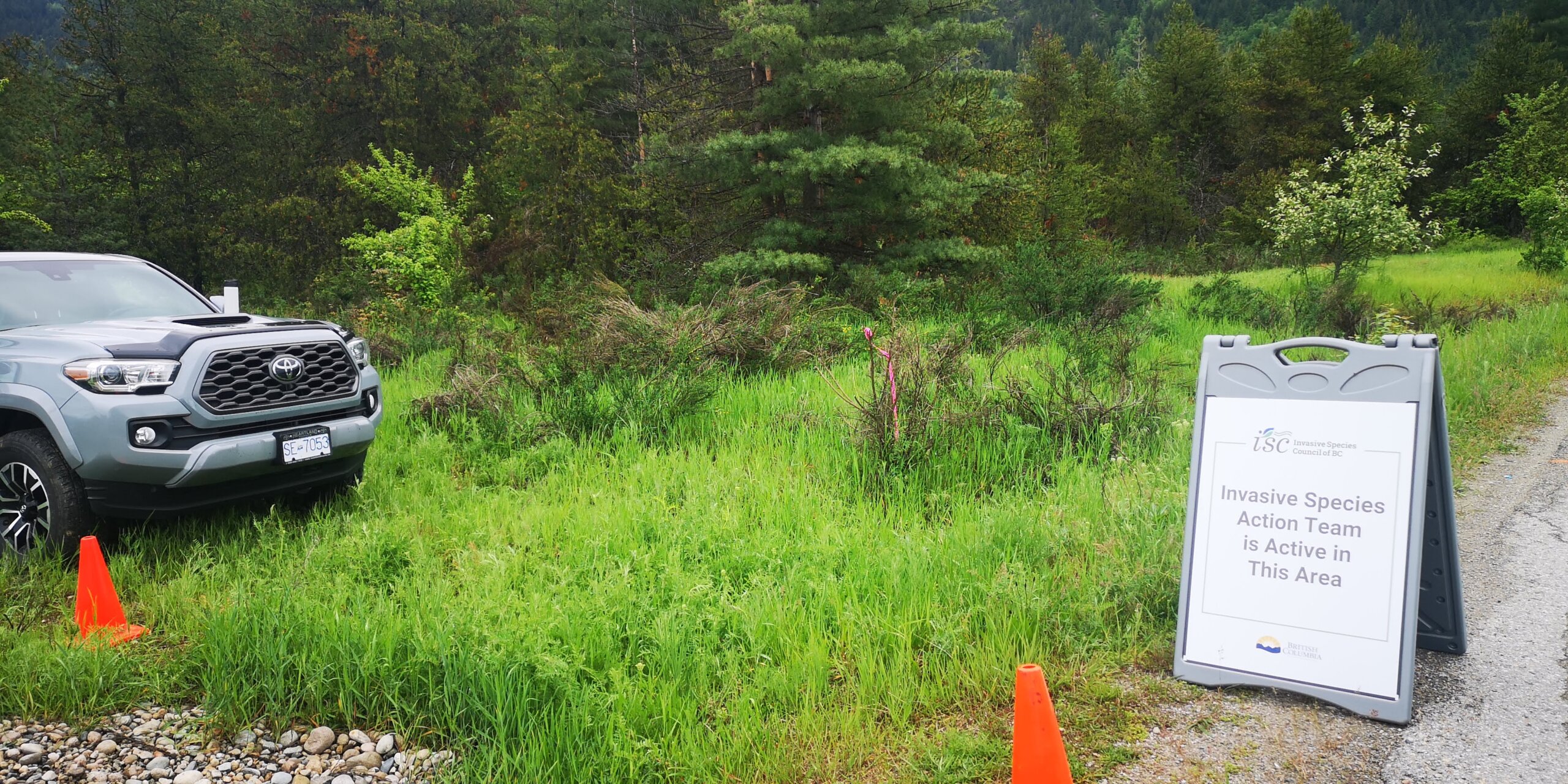 Tackling some policeman's helmet.
The crew cutting Scotch broom.
Being a 'plant detective' is part of the job.
The bonus part of the job is to visiting beautiful work sites