The American Bullfrog is listed as one of the 100 worst alien invasive species internationally due to its adaptable, prolific, competitively exclusive, and predatory nature. .  When Bullfrogs inhabit areas to which they are not native, they out-compete native amphibian species for food and habitat, and they produce up to ten times more offspring each year than native frogs. This is bad news for the many at-risk species that call the Creston wetlands home. In addition, bullfrogs can spread the chytrid fungus, which is responsible for declining amphibian populations.
The good news is that the American Bullfrog Action Team (ABAT) is once again conducting surveillance and control work in order to keep the bullfrog population at bay. So far they have had a total of 103 observations, with 75 of the frogs being captured and euthanized. In comparison to 2021, up to and including august 4th there were 58 bullfrog observations made in the Creston Valley.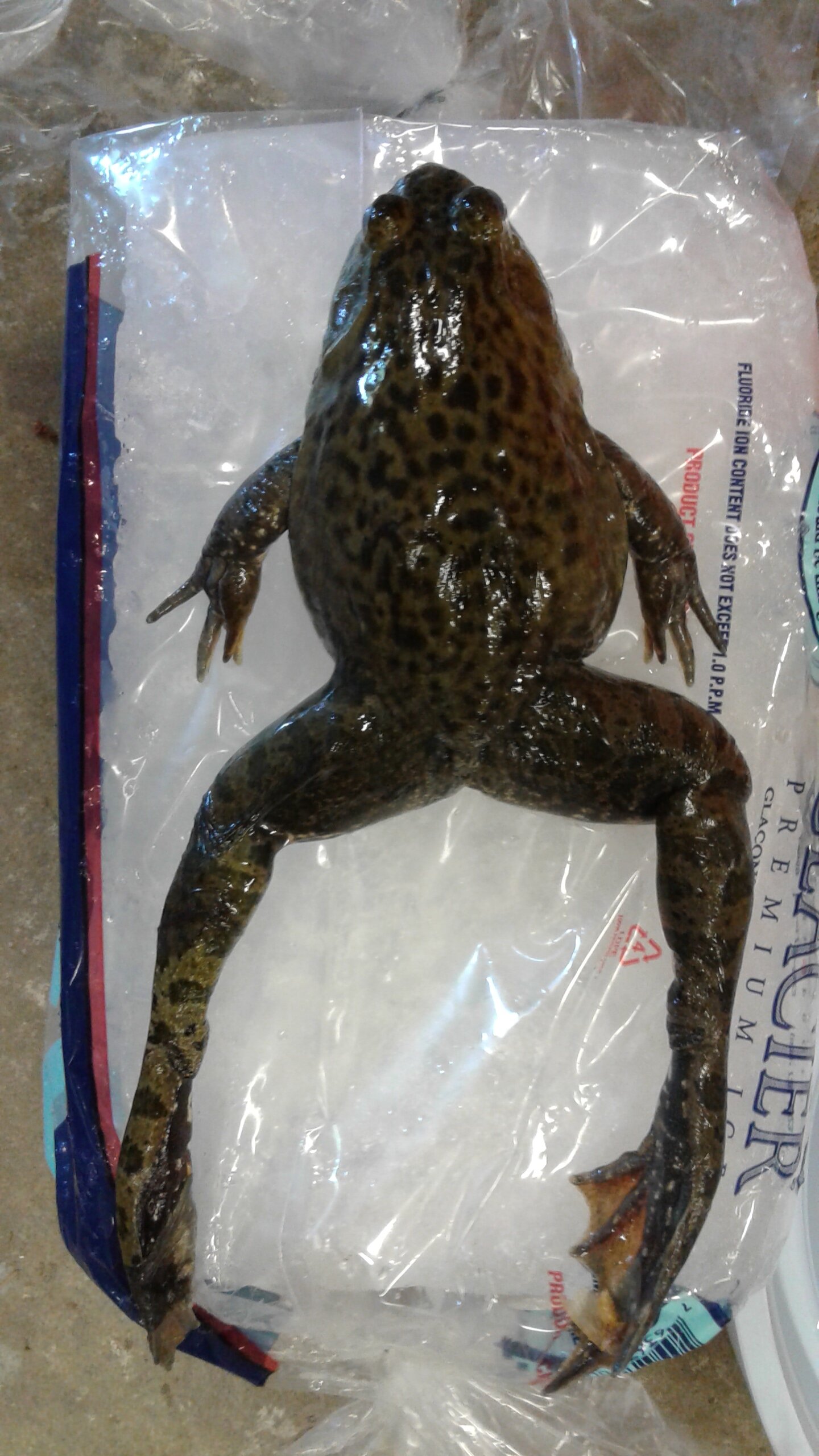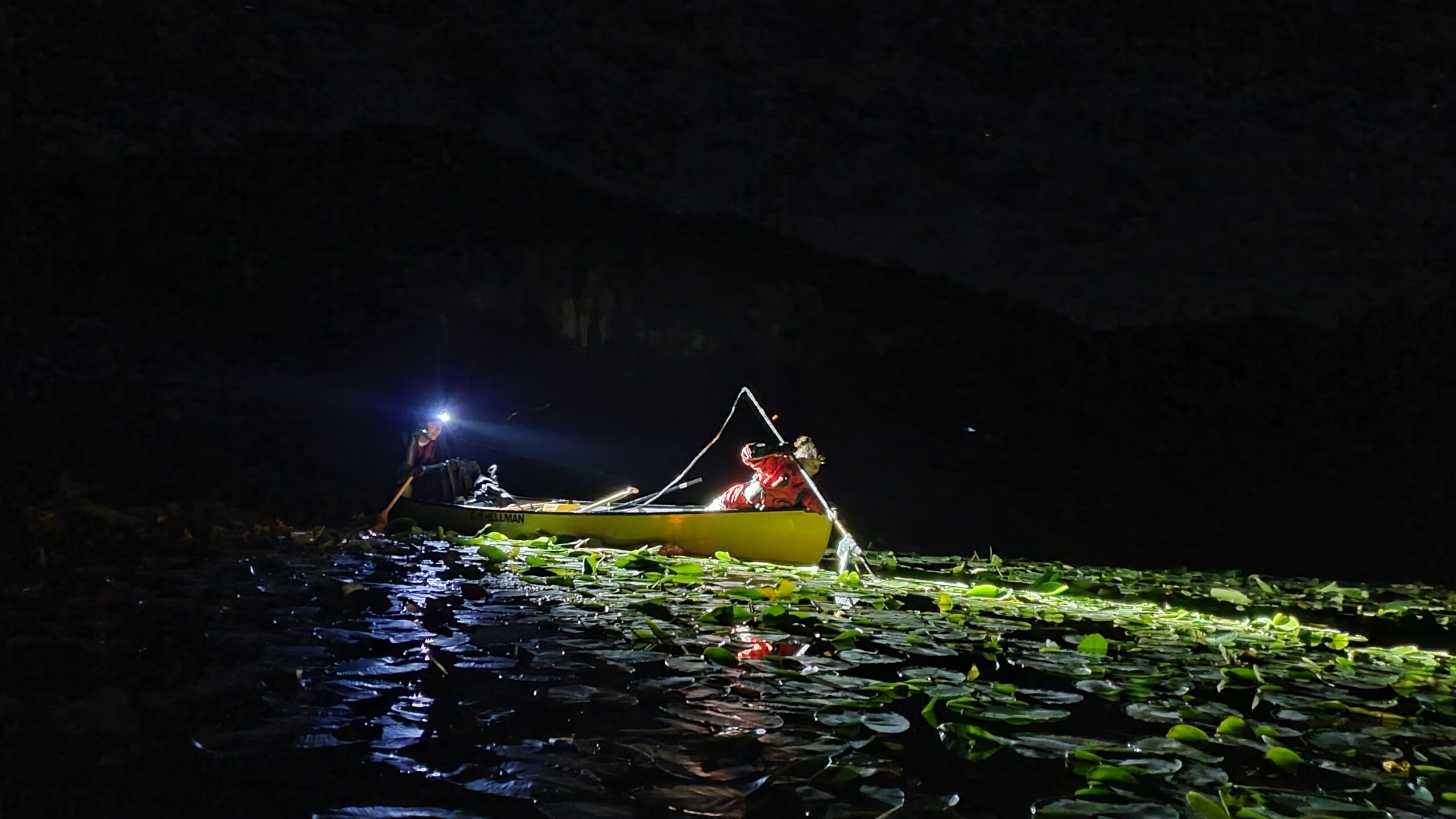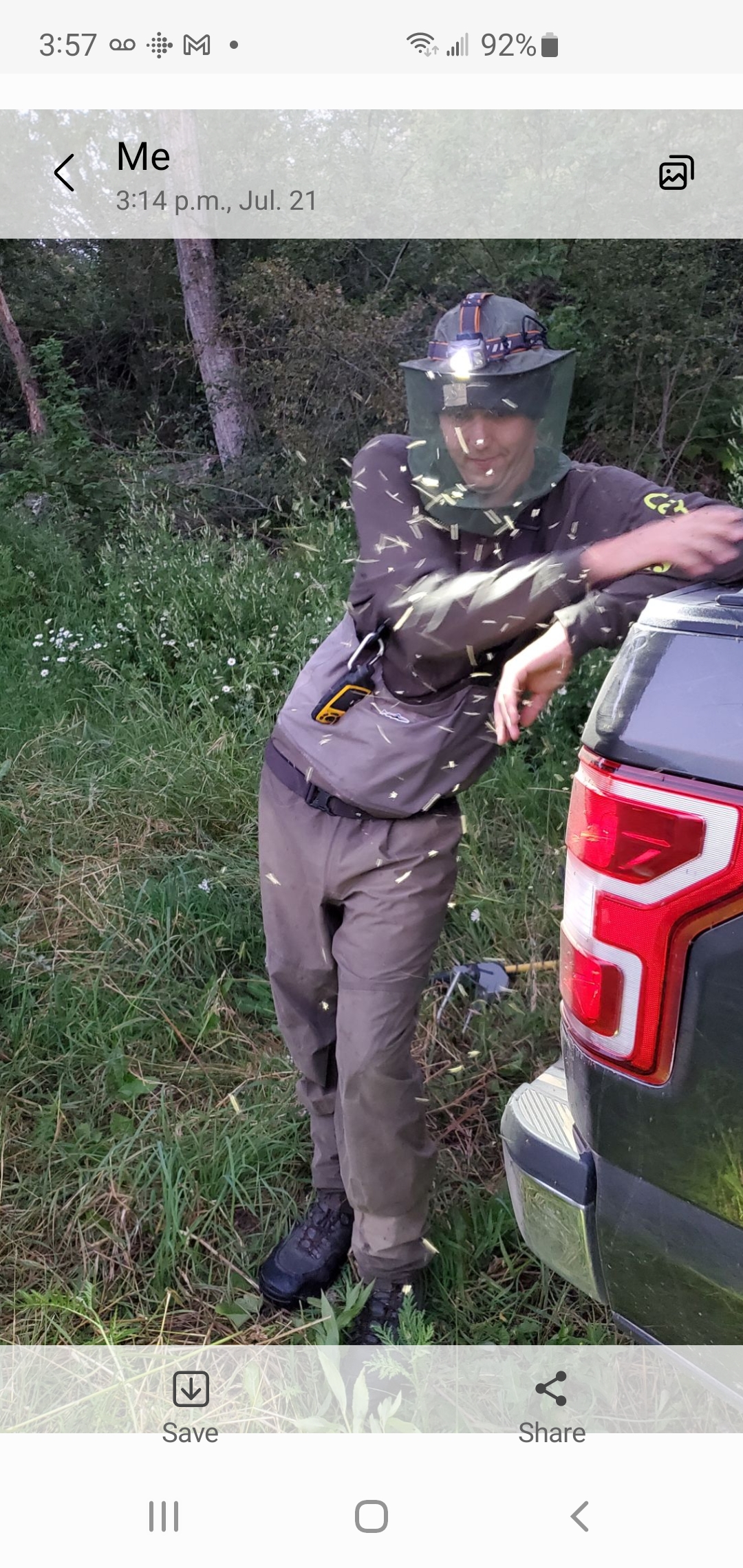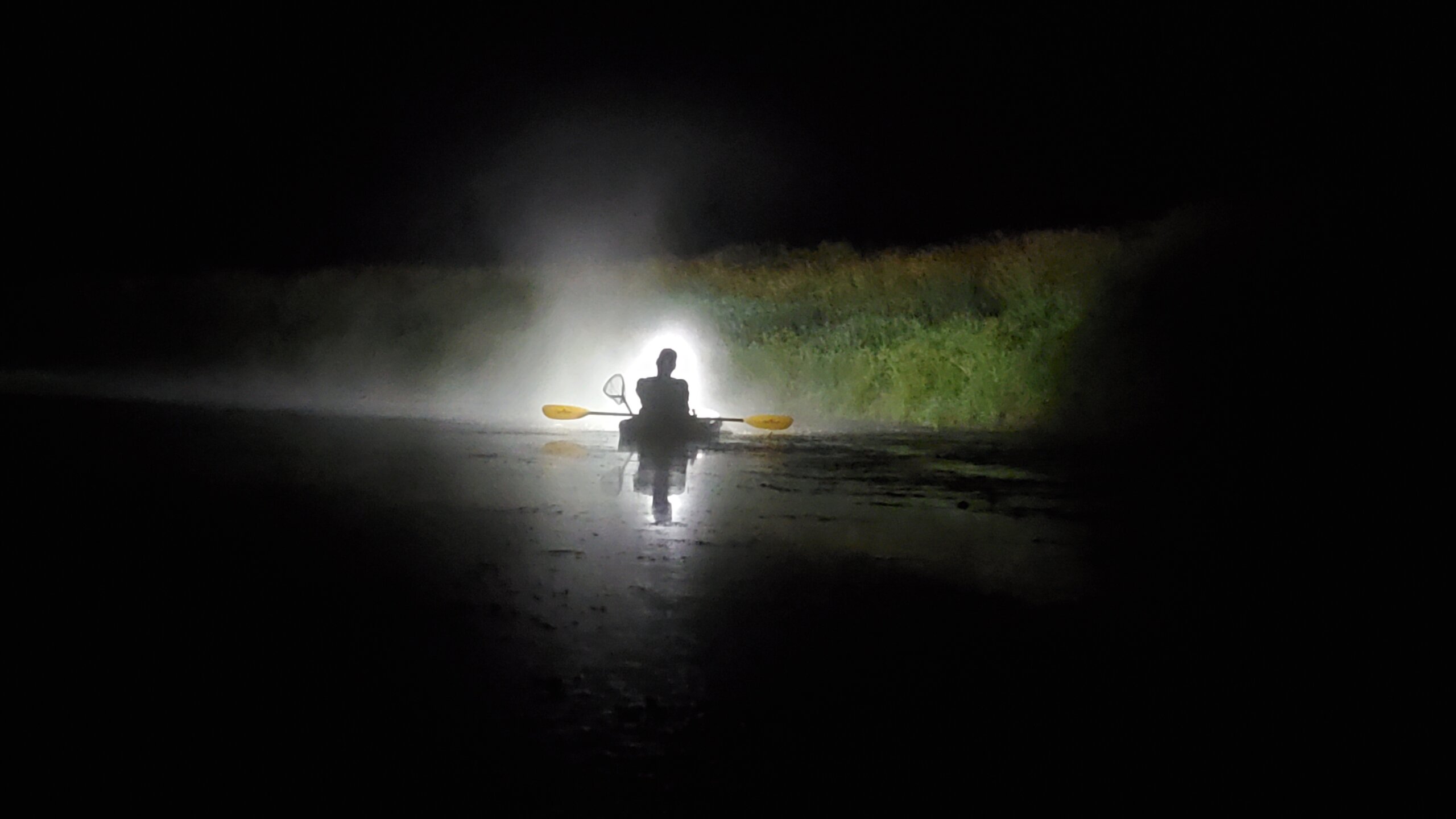 Electrofishing for bullfrogs
Bullfrog captures are made using Visual Encounter Surveys, where the crews go out at night and use bright lights to detect eyeshine, or listen for the males calling to determine their position. Once located, crews will attempt various methods of capture depending on the site-specific conditions of the frogs habitat. These methods include hand capture, dip-net, electro-frogging unit, or pellet rifle. Calling has been increasing in recent weeks, so the work continues!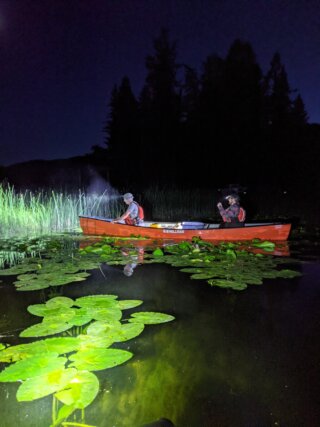 *Thank you to Devon Moore, Program Coordinator for the Kootenay Boundary American Bullfrog Control Effort for providing the information provided above*
If YOU see or hear a bullfrog report it!
Phone: 1-250-354-6333
Fax: 1-250-354-6332
Email: kootenaybullfrog@gov.bc.ca
Don't Let It Loose
A reminder to never transport or release any wildlife or your unwanted exotic pets or plants into the wild or discard of your aquarium and water garden debris into lakes, streams, rivers or storm drains. To learn what to do instead click here.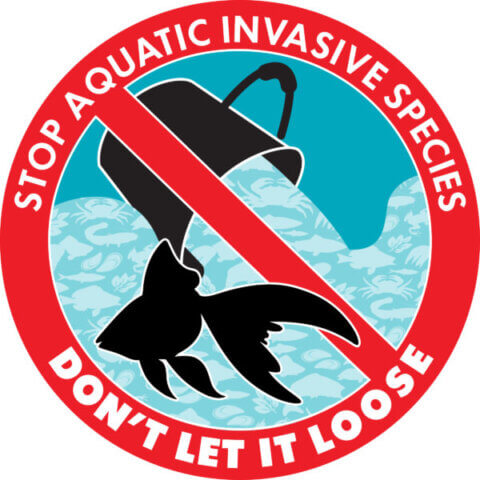 The Kootenay Boundary American Bullfrog Control Effort Program is supported by the Ministry of Environment and Climate Change and the Ministry of Land, Water, and Resource Stewardship.