Chelidonium majus
Description
Perennial herbaceous flowering plant in the poppy family.
Greater celandine is low to the ground early in its life cycle but flowers at a height of 1-2 feet.
Greater celandine flowers have smaller petal which are clearly separated from each other in a cross-shape. The flowers consist of four yellow petals each with two sepals. The flowers appear from late spring to summer.
The blue-green leaves are pinnate with lobed and wavy margins, up to 30 cm (12 in) long.
When injured, the plant exudes a yellow to orange latex.
The seeds are born in skinny silique-like pods (similar to those of mustards) which are held in upright clusters.
Typically found in degraded woodlands, shady roadsides, dumps, and similarly disturbed areas.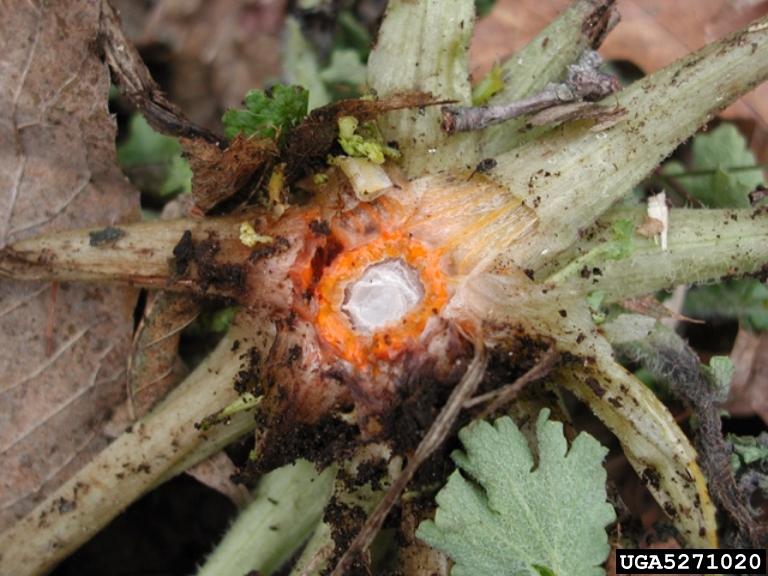 Introduction and Spread
Native of Europe that was introduced to North America in the late 1600's as an herbal remedy for skin problems and many other ailments.
Occurs in southwest British Columbia, and from Ontario to Nova Scotia.
This plant reproduces by seed. The seeds are attractive to ants who aid in their dispersal.
Consequences of invasion
May grow in dense stands that suppress native tree seedlings due to shade.
The entire plant is toxic, especially the roots.
Status in the CKISS region
Greater calendine is currently classified as Insufficient Information on the CKISS Annual Priority List.
There is insufficient information on greater calendine and the impact that it has in the CKISS region.
CKISS will continue to monitor and manage greater calendine.
Integrated pest management options
Prevention
Be PlantWise to avoid spreading greater calendine.
Mechanical Treatment
Hand pull plants (ideally before they go to seed).
Wear gloves because the sap may irritate your skin.