Anthriscus sylvestris
Description
Herbaceous perennial that grows up to 1m in height
Stems are hollow and pubescent
Alternately arranged, compound, fern-like leaves
Small flowers are white, bloom in umbels (umbrella shaped clusters) and have 5 notched petals
Blooms from May – June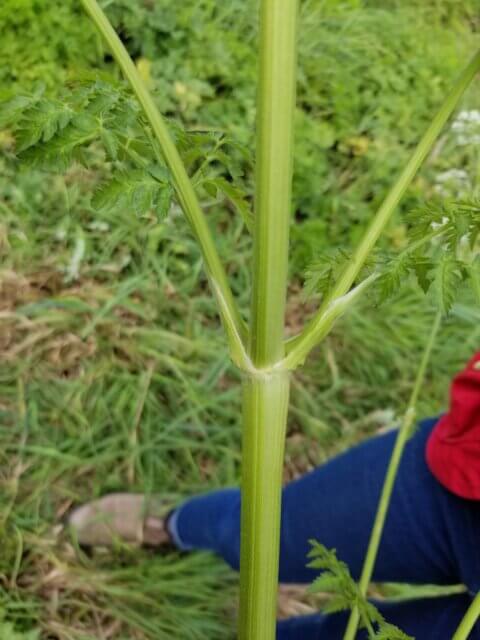 Consequences of invasion
Grows aggressively, outcompeting native vegetation
Its height and density allow it to cover other species in shade, preventing photosynthesis
Outcompetes forage available to wildlife and is not palatable to them
Host to yellow fleck virus which affects agricultural crops including carrots, parsnips and celery.
Status in the CKISS region
Wild chervil is classified as Contain on the CKISS Annual Priority List.
It is present in the Lower Arrow and Kaslo Invasive Plant Management Areas (IPMAs, but not known to be in other IPMAs in the region.
The goal is to contain the species within Containment Areas inside the Lower Arrow and Kaslo IPMAs, and to prevent it from spreading to new areas.
To learn more about how CKISS classifies and manages invasive species, see our Invasive Species Priority Lists page.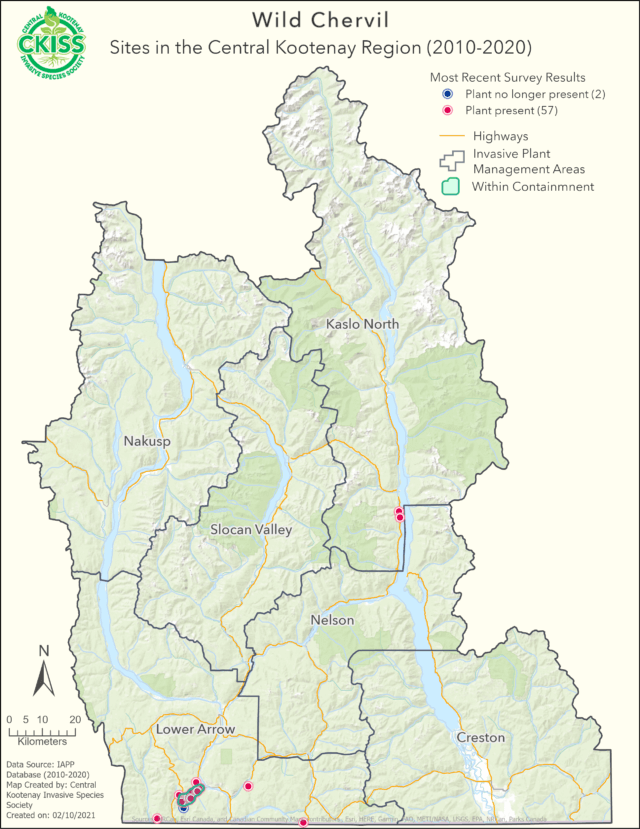 Integrated pest management options
Hand pulling or digging are possible but the plants have deep, thick taproots which make removal difficult.
Mature plants must be removed below the crown to prevent re-sprouting
Mowing is not as effective as plants may grow new flowers below the height of the mower, but consistent mowing of several years may help to control the plant.
Chemical treatment is often not an option as the plant is commonly found in wet areas where this is not permitted.
Cut and bag flowering plants and dispose them at your local landfill
Choose wildflower seed mixtures carefully
Become PlantWise to prevent introducing wild chervil in your garden.