With the spring weather favouring BC's backyard garden enthusiasts, the Central Kootenay Invasive Species Society (CKISS) are reminding the public to be careful when selecting plants for their gardens. We are teaming up with the West Kootenay Eco Society to offer a webinar targeted at gardeners tilted: Grow me Instead: Planting Native Species.
Webinar Details:
Date: Wednesday May 27
Time: 12:00 pm – 1:15 pm
Registration: FREE event but registration is required. Click Here.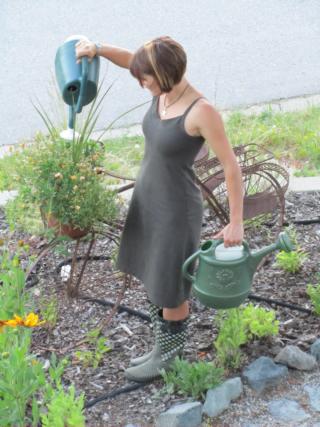 In an effort to mitigate the harmful impacts of invasive species on our economy and ecosystems, the CKISS has collaborated with the ISCBC to deliver the provincial wide PlantWise program in the Kootenay region.  The outreach program educates gardening enthusiasts about horticulture's most "unwanted" invasive plants in BC while providing a variety of non-invasive alternatives in order to prevent the spread of invasive plants into the environment. Prevention is our best tool when it comes to invasive species management. Our hope is that by promoting the PlantWise program we are encouraging gardeners to make positive behaviour changes that result in invasive free gardens.